7 Jul 2023
There's no better place to beat the summer heat than in the mountains. And Mammoth Lakes is the perfect destination to take a dip in an alpine lake and enjoy some refreshing mountain breezes. Sure, we have our share of hot summer days, but they're much easier to handle when you're surrounded by pine trees and wildflowers!
We've put together a list of the Mammoth Mountain Reservation condos we have for rent that are ideal for your summer getaway. Whether you want to spend this summer lounging by the pool, sipping on a cool locally-brewed beverage, or hitting the trails, these condos will be a perfect home base for your next trip.
Mountainback at Mammoth
435 Lakeview Blvd
Mountainback is one of our most popular properties in the winter because of its gorgeous ski-themed condos and proximity to Canyon Lodge. But, it's also a fantastic place to spend the summer! You'll be able to enjoy a beautifully maintained pool area, complete with communal BBQs. And, a quick free shuttle ride brings you right to the Village where you'll find a new summer event every weekend. 
Mountainback 48 - 2 bedrooms, 2 bathrooms - 4 guests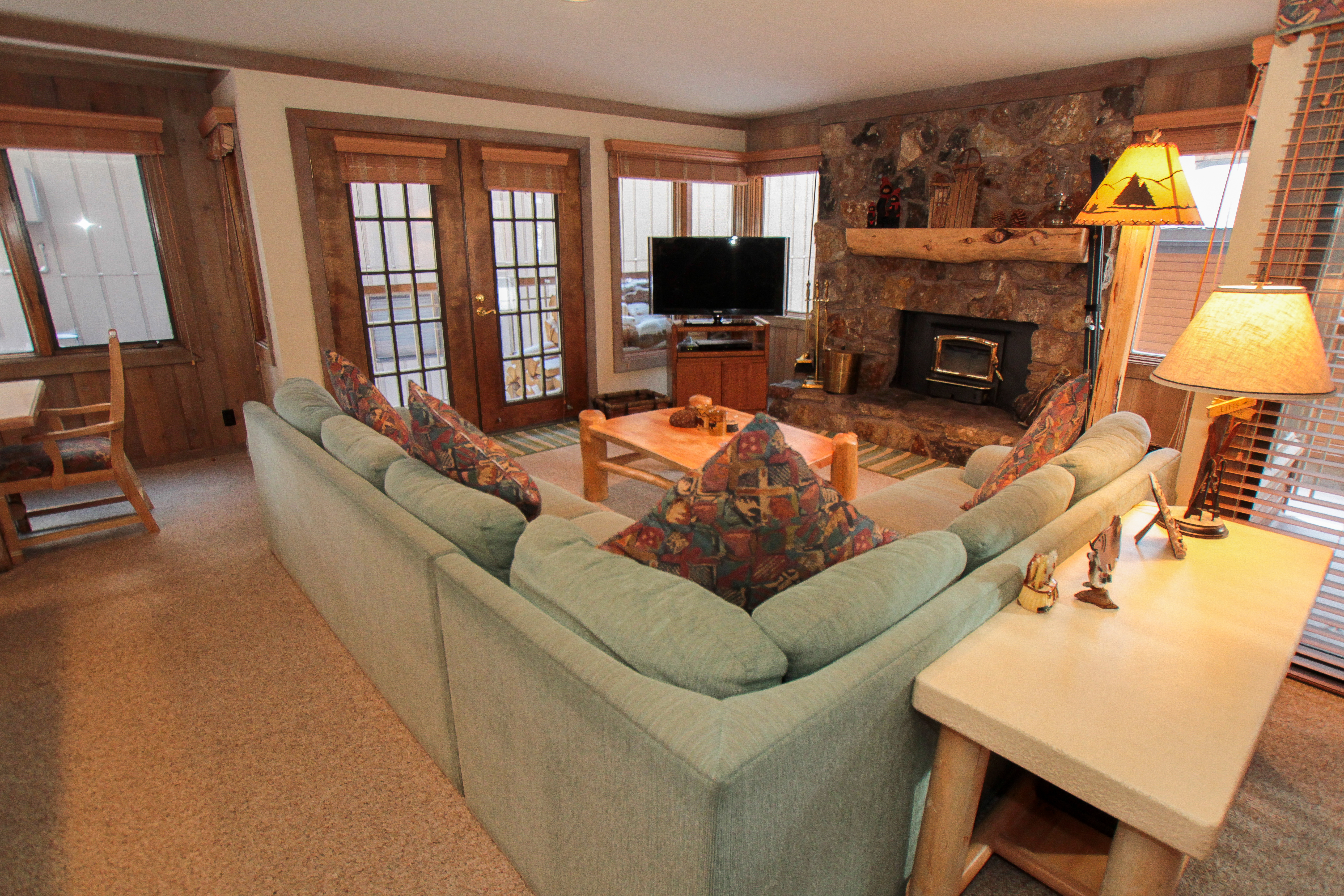 Open up the windows in this adorable corner unit and you'll get that pine-fresh mountain breeze you've been waiting for!
Mountainback 63 - 2 bedrooms, loft, 3 bathrooms - 9 guests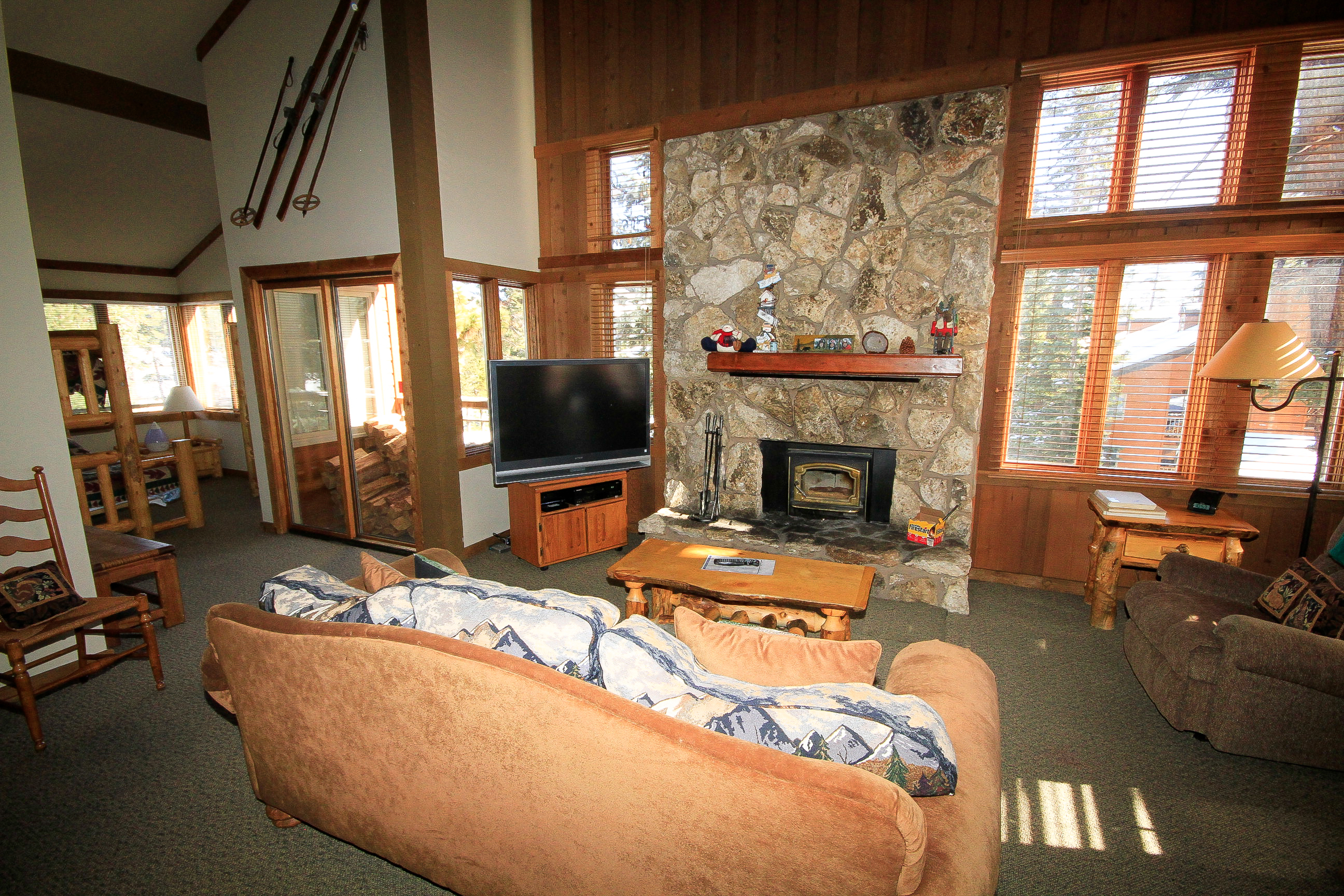 You're going to love this condo's high ceilings and big open windows that let in all that fabulous Eastern Sierra sunshine. 
Mammoth Ski & Racquet Club
248 Mammoth Slopes Drive
Nestled in the hillside next to Canyon Lodge, Mammoth Ski & Racquet Club is a prime summer location for families, couples, and groups of friends. There is a pool area with BBQs, a recreation center for the kids, and basketball and volleyball courts. Wondering where the racquet comes in? Our tennis courts are currently undergoing some repairs after our legendary 2022/2023 winter, but they'll be back in action very soon.
Mammoth Ski & Racquet Club 55 - 1 bedroom, loft, 2 bathrooms - 6 guests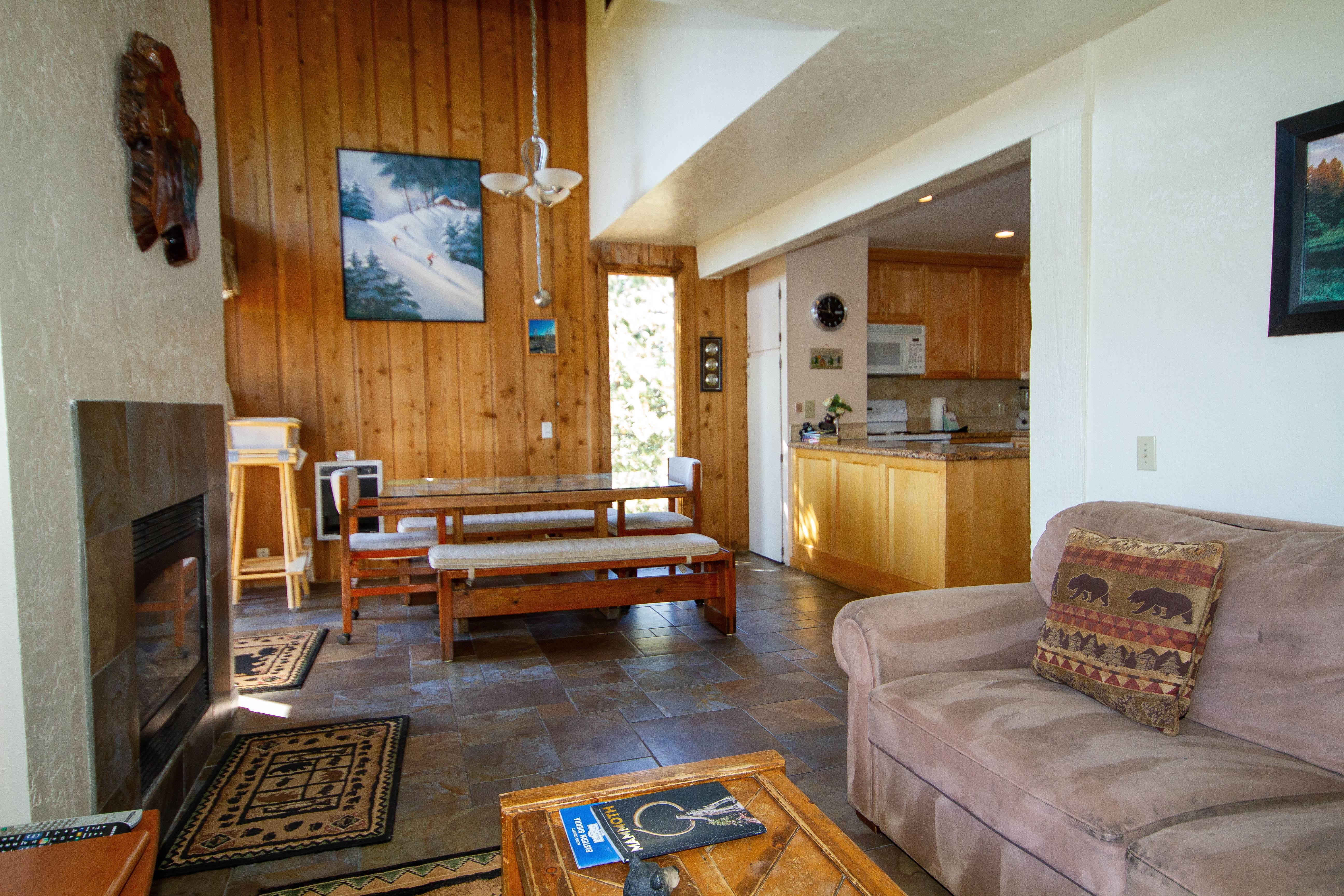 There are a lot of things to love about this condo for summer: the amazing forest view from the balcony, the cool tile flooring, high ceilings and huge windows that make this space feel airy and open.
Mammoth Ski & Racquet Club 127 - 1 bedroom, 2 bathrooms, 4 guests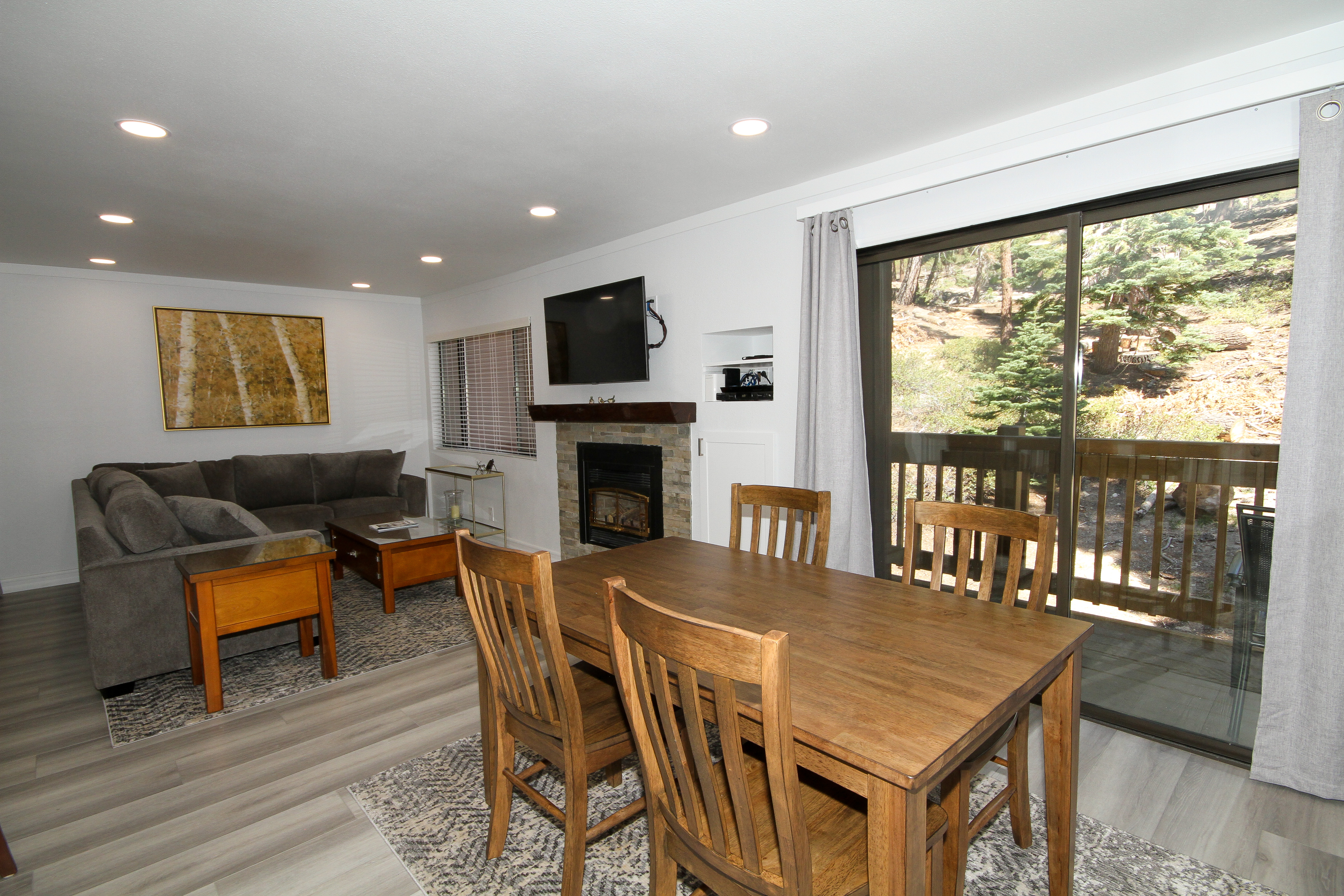 Recent upgrades to the kitchen, flooring, and decor make this condo feel sleek, chic, and summer-ready. Unit 127 looks right out onto uninterrupted forest, so don't be surprised if you see a few of our wild summer visitors, such as deer and bear, passing through!
Discovery 4
25 Lee Road
Located right off Lake Mary Road, Discovery 4 is perfectly situated between the downtown area and the Lakes Basin. But, with its own pool area, BBQs and recreation center with a pool table, ping-pong and foosball, there's plenty of summer to enjoy without having to leave the complex. If you do want to venture out, you can easily hop on a free shuttle or catch the Lakes Basin Bike Path to walk or bike up to Twin Lakes.
Discovery 4 Unit 117 - 1 bedroom, 1 bathroom - 5 guests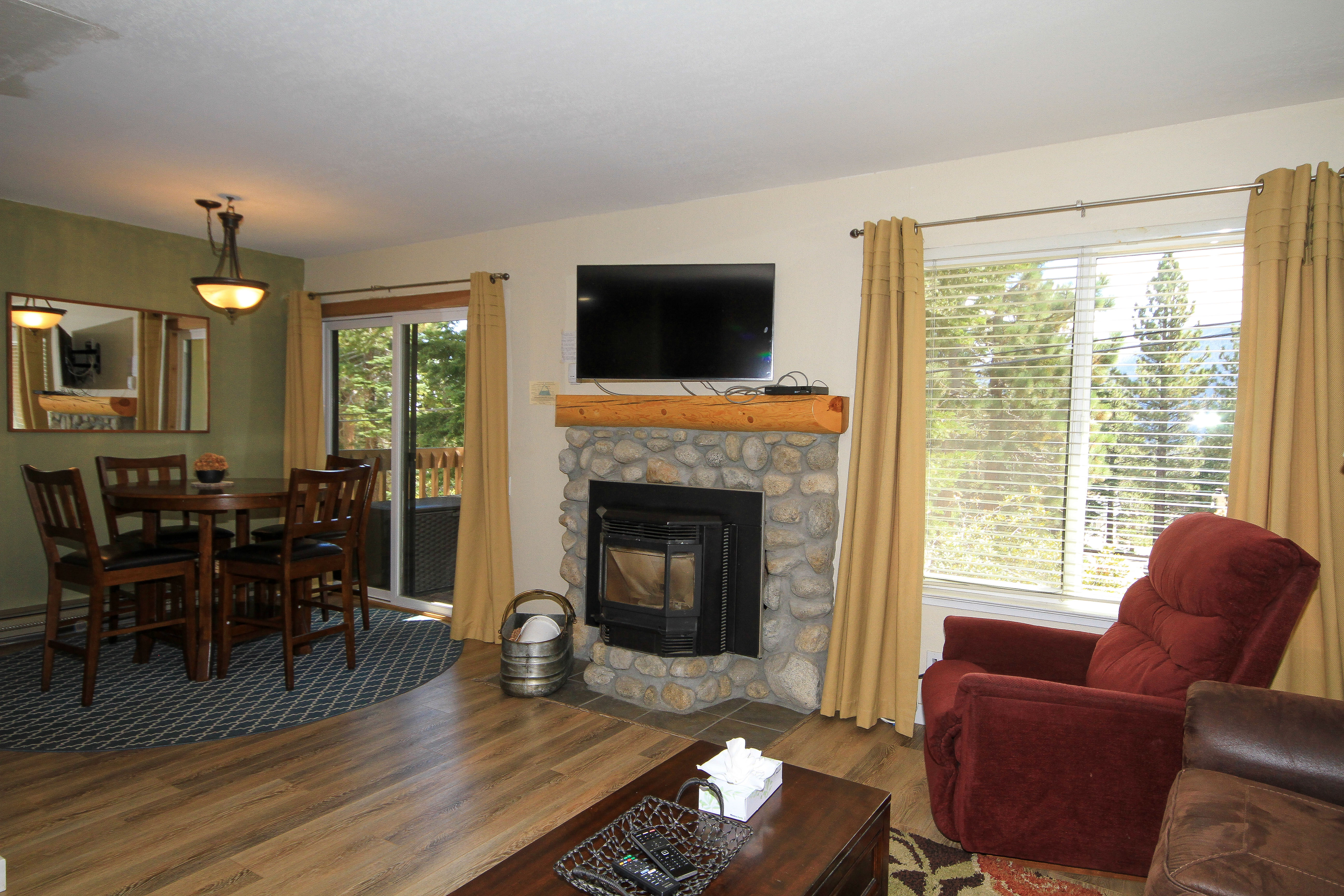 Unit 117 is a sweet little oasis in the mountains, complete with wood floors that stay cool all summer long and a private covered balcony. 
Discovery 4 Unit 157 - 2 bedrooms, 2 bathrooms - 6 guests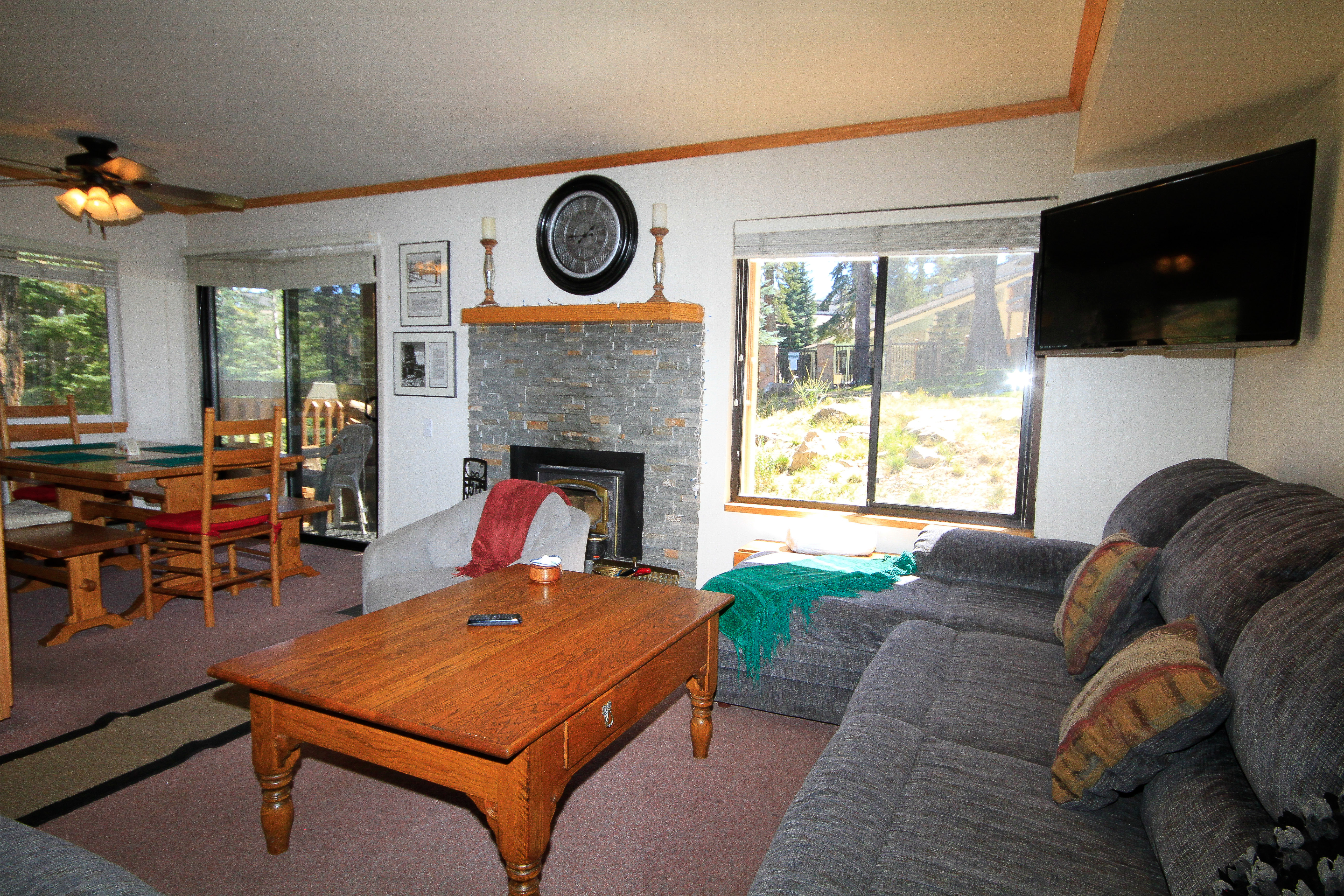 This 6 guest 2 bedroom is the perfect summer homebase for all your Mammoth adventures. The open layout is perfect for relaxing and refreshing after a day in the sun.
Sierra Park Villas
286 Old Mammoth Road
This condo complex is located right in the center of town, within walking distance to some of Mammoth's most popular restaurants, coffee shops, and grocery stores. There is a pool on site so that you can cool off during the summer, and Mammoth Creek Park, just a ten minute walk down Old Mammoth Road, is the perfect location for a summer family picnic.
Sierra Park Villas 1 - 2 bedrooms, loft, 3 bathrooms - 8 guests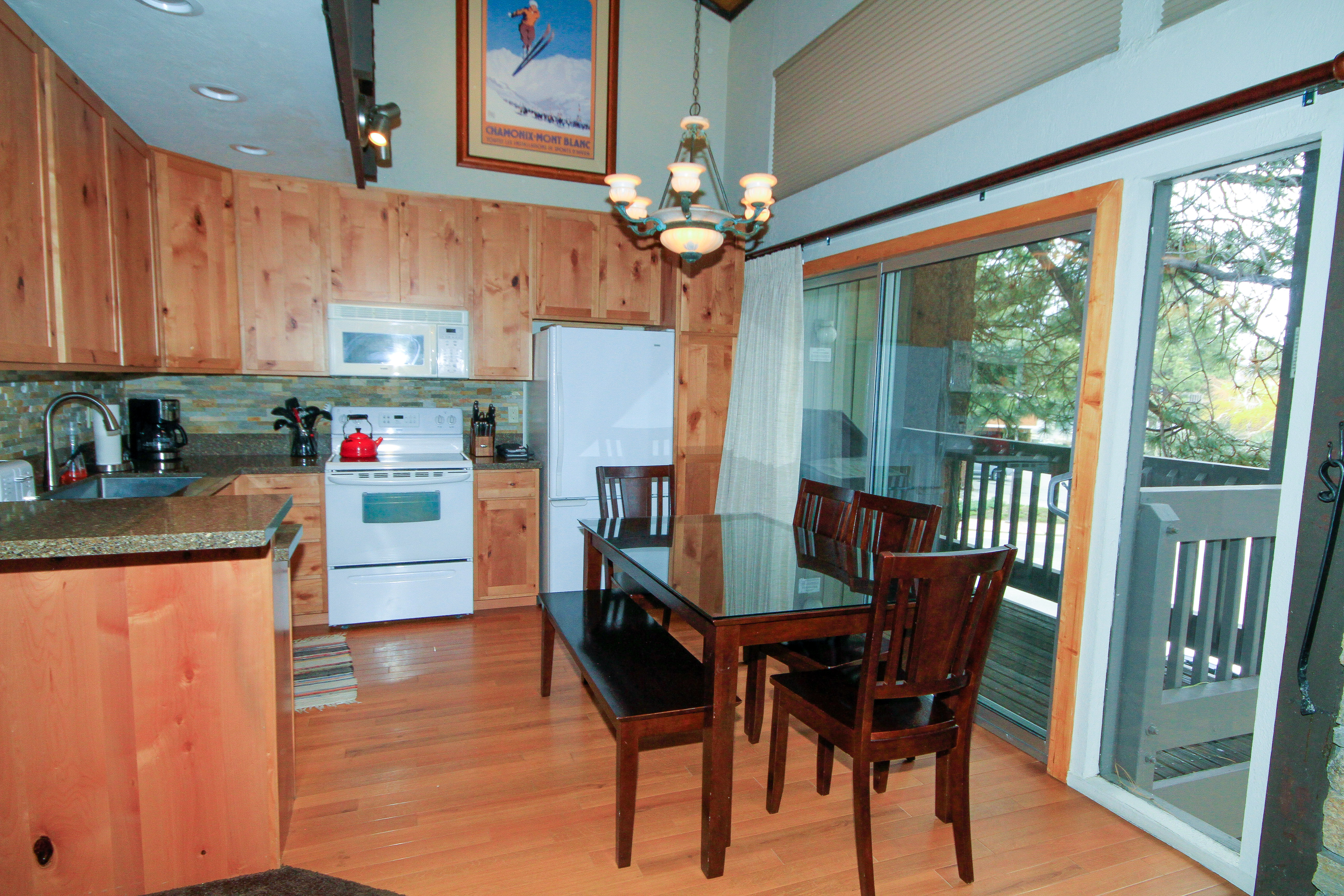 Whether you're playing cards on the large dining table, enjoying the views of the Sherwin Mountains on the balcony, or catching a post-hike snooze on the comfy couch, Unit 1 at Sierra Park Villa is the summer home for you.
Sierra Park Villas 93 - 2 bedrooms, loft, 3 bathrooms - 8 guests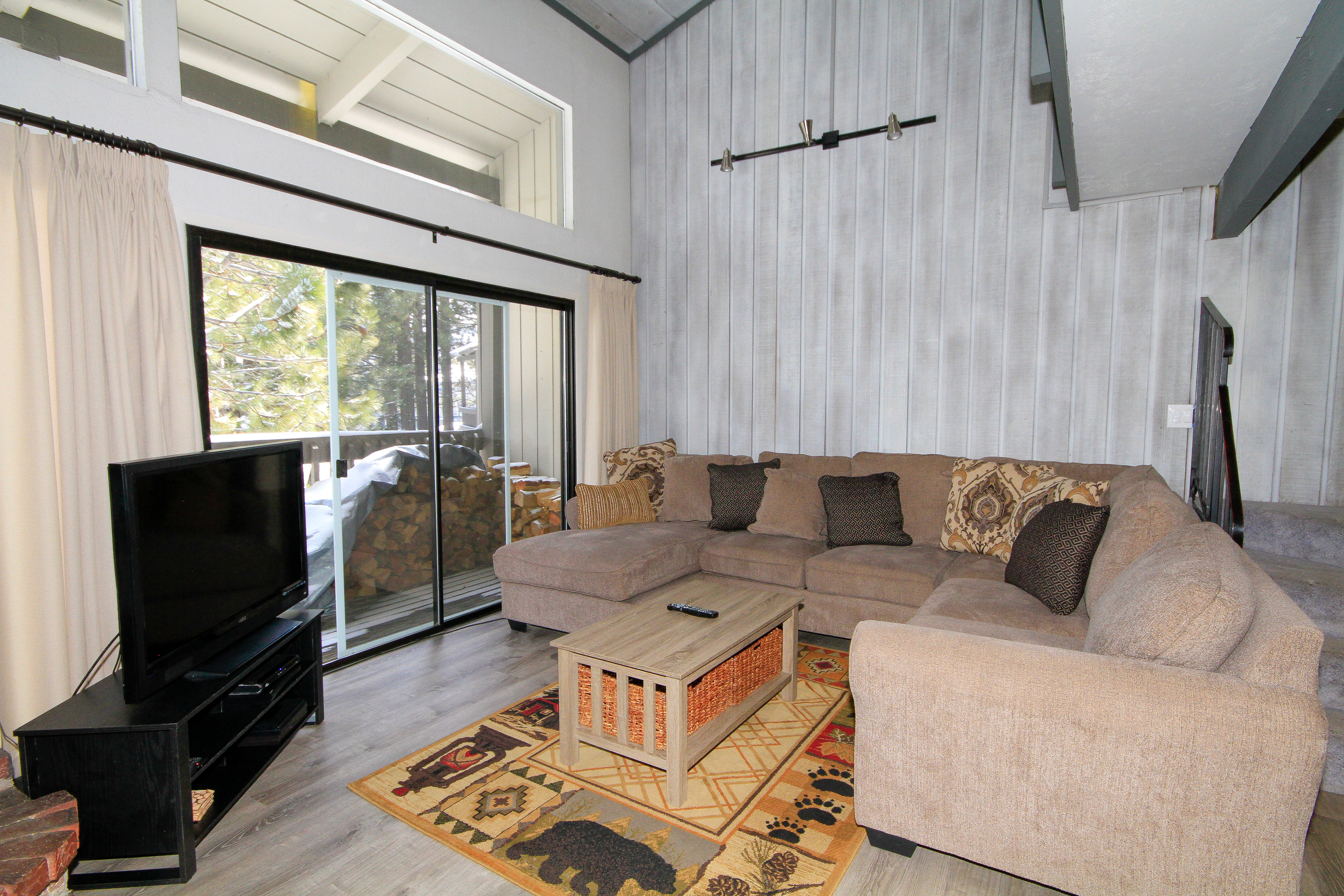 With high ceilings, an open layout, and big windows, this unit feels cool and calming after a day of hiking, fishing, or biking. There's plenty of space to lounge on the sectional couch and talk about the day's adventures!
We have so many condos available in Mammoth Lakes for all your summer fun!
Summer is unbeatable in Mammoth Lakes! And, although you'll be spending those precious sunlight hours outside, it's such a joy to be able to relax and refresh in a cool, comfortable condo. 
At Mammoth Mountain Reservations, you can find all your summer essentials: a pool area, gas-powered BBQs, ice in the freezer, and spacious layouts to enjoy the mountain breeze. All of our properties are conveniently located on free shuttle lines or near our amazing bike paths so that you can move around easily.
Up here in the mountains, we know that summers go fast. So don't wait to give us a call and let us help you put together a summer vacation in Mammoth Lakes!