2 May 2023
This year, Mother's Day is on May 14, which means you have less than two weeks to get Mom the perfect gift! Don't worry, there's still time. And with these Mammoth Lakes-related ideas, you can remind her of her special home in the mountains. 
So, let's start brainstorming!
Gifts to buy in Mammoth Lakes
If you're lucky enough to do some in-person shopping for Mom in Mammoth Lakes, make sure to keep these in mind:
Mono Arts Council
The Mono Arts Council is a community organization for local artists in the Eastern Sierra. You can shop a wide range of hand-crafted gifts, including jewelry, ornaments, paintings, soaps, and ceramics, at the gallery located in the Vons shopping center. 
The Sierra Light Gallery
The Sierra Light Gallery has some of the most stunning nature photography in the area. So, you can gift Mom a landscape print that will remind her of her favorite mountain destination. Stop in to chat with award-winning photographer and Eastern Sierra life-long local, Nolan Nitschke, to find the perfect piece for Mother's Day.
Book her a massage
There are a few places around town that are known locally for their heavenly massages, so you're sure to find one that offers your mom's preferred style. 
Simply Massage Body Boutique offers everything from deep tissue, to traditional Thai, to their signature Skier's Serenity and Elevation Ease massages. 

Mammoth Healing Arts Centre is another option that's been in the Eastern Sierra for many years. They offer a range of massage therapies as well as skin care treatments and acupuncture.
Ski lessons
If your family is currently enjoying a ski vacation in Mammoth, giving her the gift of a personal ski lesson is a no-brainer! No matter what her skill level is, getting the chance to hone her abilities with the help of a professional is priceless. Before you know it, she'll be leaving you in her powder dust!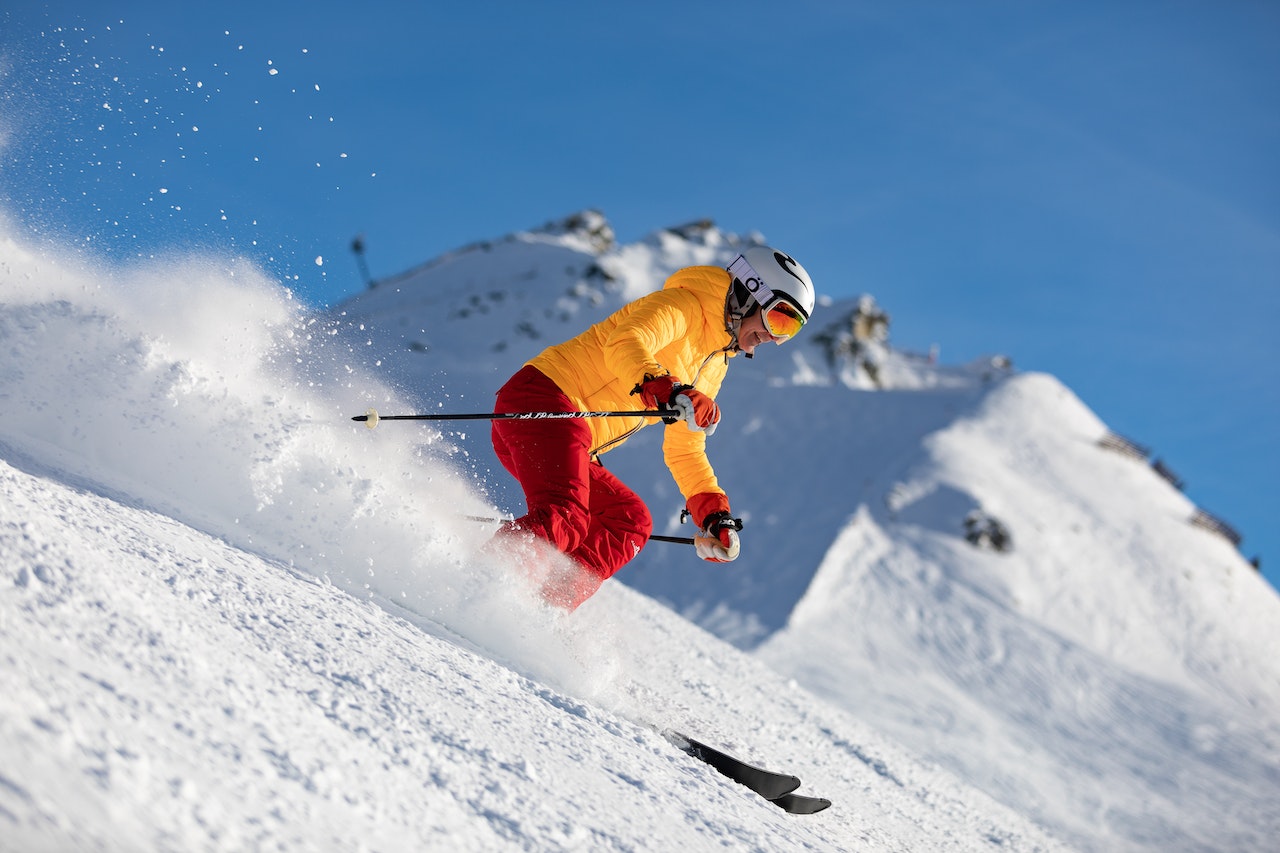 Treat her to dinner at one of the nicer spots in Mammoth
Our little town has a few dining experiences that are sure to say, "We love you, Mom!" Here are a few suggestions:
Morrison's Restaurant and Bar. Morrison's is a popular place for families and couples looking to celebrate special occasions. They describe their menu as New American, and you can find everything from a hearty burger to an elegant filet mignon. 

The Mogul. The Mogul has been Mammoth's main steakhouse for many years. The Prime Rib is always a treat, but there's also a vegetarian menu for the plant-based moms out there!

Whitebark Restaurant & Lounge in the Westin Hotel. The ambiance of Whitebark is everything that you would expect from a luxury hotel restaurant. With an elevated dining menu and a view that will take her breath away, an evening at Whitebark is a lovely Mother's Day gift. 
Not currently in Mammoth? Order online!
You don't have to be in Mammoth to give Mom a gift that will remind her of her outdoorsy paradise! Here are a few ways that you can bring the essence of the Eastern Sierra right to her doorstep:
Mammoth Coffee Roasting Co Coffee Club
Maybe Mom has special memories of grabbing a coffee and a donut on your way up to the mountain for a family day of skiing. Well, the donuts can't be delivered fresh. But the coffee sure can! Mammoth Coffee Roasting Co. offers a monthly coffee club so that Mom can wake up to her favorite roast even when she's not in Mammoth. Or, you can purchase individual bags.
Shelter Distilling
If your family visited Shelter Distilling on your most recent trip to Mammoth, you were probably tempted to bring a few bottles back in your luggage. Luckily, this popular local distillery offers online shopping so that you can surprise Mom with her favorite spirit right at home. Not only do they have their signature Malt Whiskey in stock, but you can also browse their locally-distilled gins, vodkas and rums. They even offer a variety pack of bottles from different breweries and distilleries in the area. So you can give her a taste of the many different flavors of the Eastern Sierra.
Other Mammoth Lakes-related gifts she'll love
Still looking for the perfect Mother's Day gift? Here are a few final ideas that Mom is sure to enjoy:
An ikon pass
Maybe your last trip to Mammoth convinced Mom that she'd like to spend more time this spring or next winter on the slopes. Consider getting her an Ikon Pass! This membership will allow her to take advantage of Mammoth Mountain as well as other ski resorts around the country. And there are different tiers based on how much time Mom wants to spend shredding!
A donation in her name to one of our local organizations
Some Moms would rather you spend your money on causes that help to maintain the Eastern Sierra's natural beauty and small-town charm. She might enjoy a donation in her name to the Eastern Sierra Land Trust, which is responsible for overseeing projects to protect our local wildlife. Another great option is the Mammoth Lakes Foundation, set up by Dave and Roma McCoy, which provides scholarships for Mono County residents attending our local Cerro Coso Community College.
A trip to Mammoth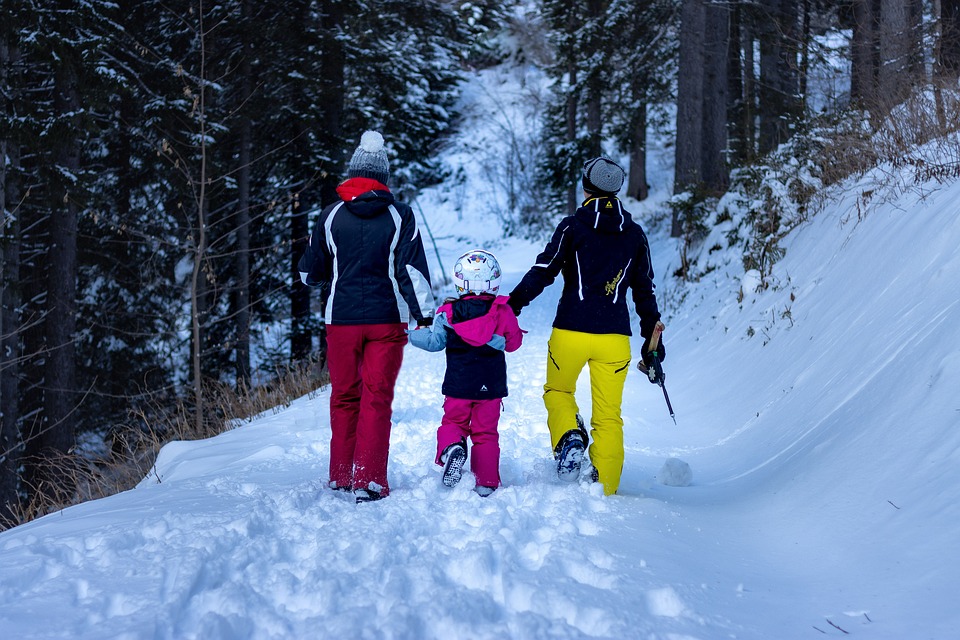 We'd have to say the best gift of all has to be a trip to Mammoth Lakes. We may be biased, but we love to see how happy families are when they come to visit our little paradise in the mountains. So, whether Mom loves birding, hiking, skiing, or simply being in the Great Outdoors, a trip to Mammoth is an excellent Mother's Day Gift.
Need help planning the perfect retreat for Mom? Take a look at our family-friendly condos and give us a call with any questions you may have!