Ice skating is a romantic passtime, a family-friendly sport, and a great way to switch it up from skiing & snowboarding. Mammoth Lakes, CA offers ample opportunity for ice skating in the winter, with both manmade and natural ice rinks.
Ice Skating in Mammoth Lakes, CA
The Mammoth Ice Rink
The Mammoth Ice Rink is a spectacular family-friendly outdoor skating rink in the heart of Mammoth. It is open from December to February each year, and skates are available for rent so you don't have to worry about bringing a pair. The rink is surrounded by the Sherwin's and the Great White Mountains so the views are spectacular. There is also a fire pit so you can warm up if you get chilled.
Natural Ice Rinks in the Lakes Basin
On certain years when the weather is right, natural ice rinks begin to form in the higher lakes in the Lakes Basin. Locals and visitors alike enjoy skating on these natural rinks surrounded by breathtaking views. Please note natural ice rinks can be dangerous and do pose safety threats if they give way. Please take safety precautions and always skate in pairs.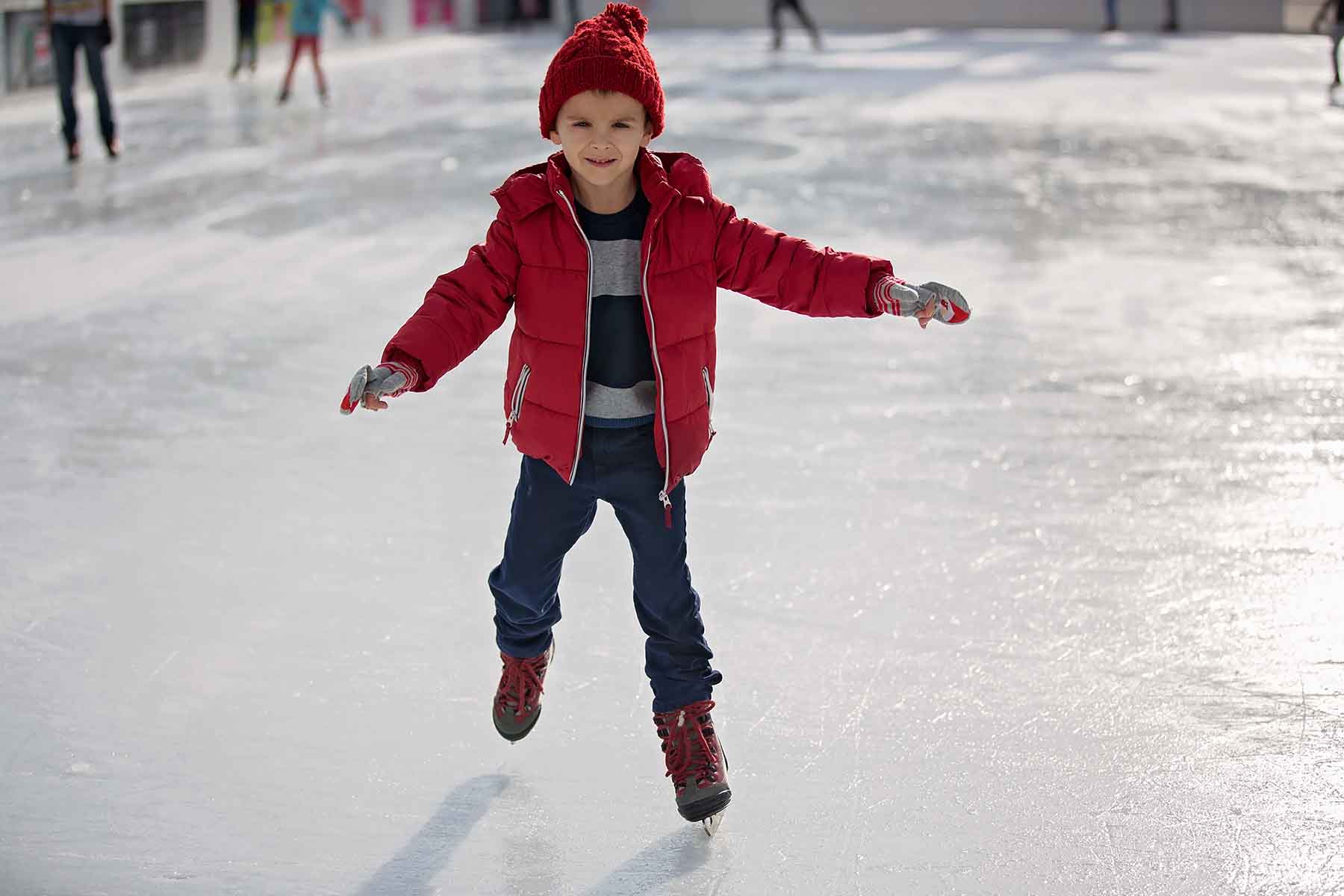 Plan Your Mammoth Adventure Today
Start planning the ultimate Mammoth getaway today. We offer a great selection of vacation condos throughout Mammoth's most popular resorts. Once you've made your reservation, check out all the other winter activities you'll want to put on your list and give our dining guide a quick read so you know where to refuel.