14 Mar 2023
Given how much snowfall we've had in Mammoth Lakes this winter, we're not surprised that so many people are eager to come up and enjoy the conditions with us! Whether you're planning your first ever trip to the Eastern Sierra or are one of our repeat visitors, you might be wondering how to get the best lodging.
Use this article as a checklist for finding the perfect condo for your next trip. And if you have any questions, don't hesitate to reach out to our Mammoth Mountain Reservations team!
Location
Location is often the first thing that people consider when booking a condo. Everyone wants to be as close to the mountain as possible! And, there are certainly options, like Mountainback at Mammoth and Discovery 4, that are right down the road from the lodge.
But keep in mind that Mammoth is a small town with three separate ski lodges. That means that no matter where your condo is, you're never too far from the slopes. And, if you have a car, you can drive to Vons, the Village, or your favorite Happy Hour spot within ten to fifteen minutes regardless of where you're staying.
If you are looking to use our free public transportation system—and we highly recommend that you do!—take a look at condos that are located on a bus route. Sierra Park Villas, for example, is right on the Red Line so that you can easily get up to Main Lodge without having to worry about parking or road conditions.
Parking
Speaking of parking, it's one of the most important considerations to have in mind when booking a condo. Here are a few things you'll want to know if you're driving to Mammoth:
How many parking spaces will you have access to?

Is parking covered?

Are parking spaces assigned?
Ideally, you'll want to book a condo with at least one assigned parking space, as parking lots do tend to get busy during peak season. Covered parking is absolutely gold in Mammoth during the winter, as it will keep you from having to shovel out your car. Properties like Mammoth Ski & Racquet Club, Crestview and some of our other properties offer assigned garage parking.
Condo layout
One of the wonderful things about booking a condo over a hotel is that you get the chance to stay in a unique space. Because each condo is thoughtfully designed and decorated, you'll feel like you're in your very own home in the mountains. Keep in mind, though, that this means that room and bathroom configurations vary from condo to condo.
For one thing, each condo listing you'll find around town will give you an occupancy number. But, you'll want to ask yourself: Do you need two queen beds? A king bed and twin bunks? Is someone in your party open to sleeping on the pull-out couch in the living room? The condo description should lay out what kinds of beds are available.
Think, also, about bathrooms. If you're traveling with another couple, are you willing to share a bathroom? Or, would you be more comfortable with a condo with additional  bathrooms? 
Finally, consider accessibility. In a condo with stairs, you'll want to arrange for older members of your group to stay on the bottom floor.
Take a look at our rental glossary for a quick view of condos by bedroom and bathroom number.
Kitchen setup
Some guests are happy to enjoy dinner out most nights or have meals delivered to the condo. But, if your party is interested in cooking meals or preparing sack lunches for a full day of skiing or hiking, you'll want a full kitchen.
Luckily, all of the Mammoth Mountain Reservation properties feature a kitchen with a full sized oven and refrigerator. You can expect the basics, from cooking spices to cutlery, to be included also, so that you don't have to worry about bringing your own essentials.
Amenities
Amenities might not be top on your list of considerations for booking a condo, but they can help you if you're on the fence about a few different properties.
In the winter, you're definitely going to be happy with a rental property that has a jacuzzi on site. This will help you unwind from a full day of skiing or snowboarding so that you're not spending the rest of your trip with sore muscles.
Likewise, a pool in the summer can be a huge asset for families. If you're looking for something fun to do between activities, the kids can splash around while you grill up lunch on the community BBQ.
Different condo complexes have their own amenities, so take a look at what's offered at each site.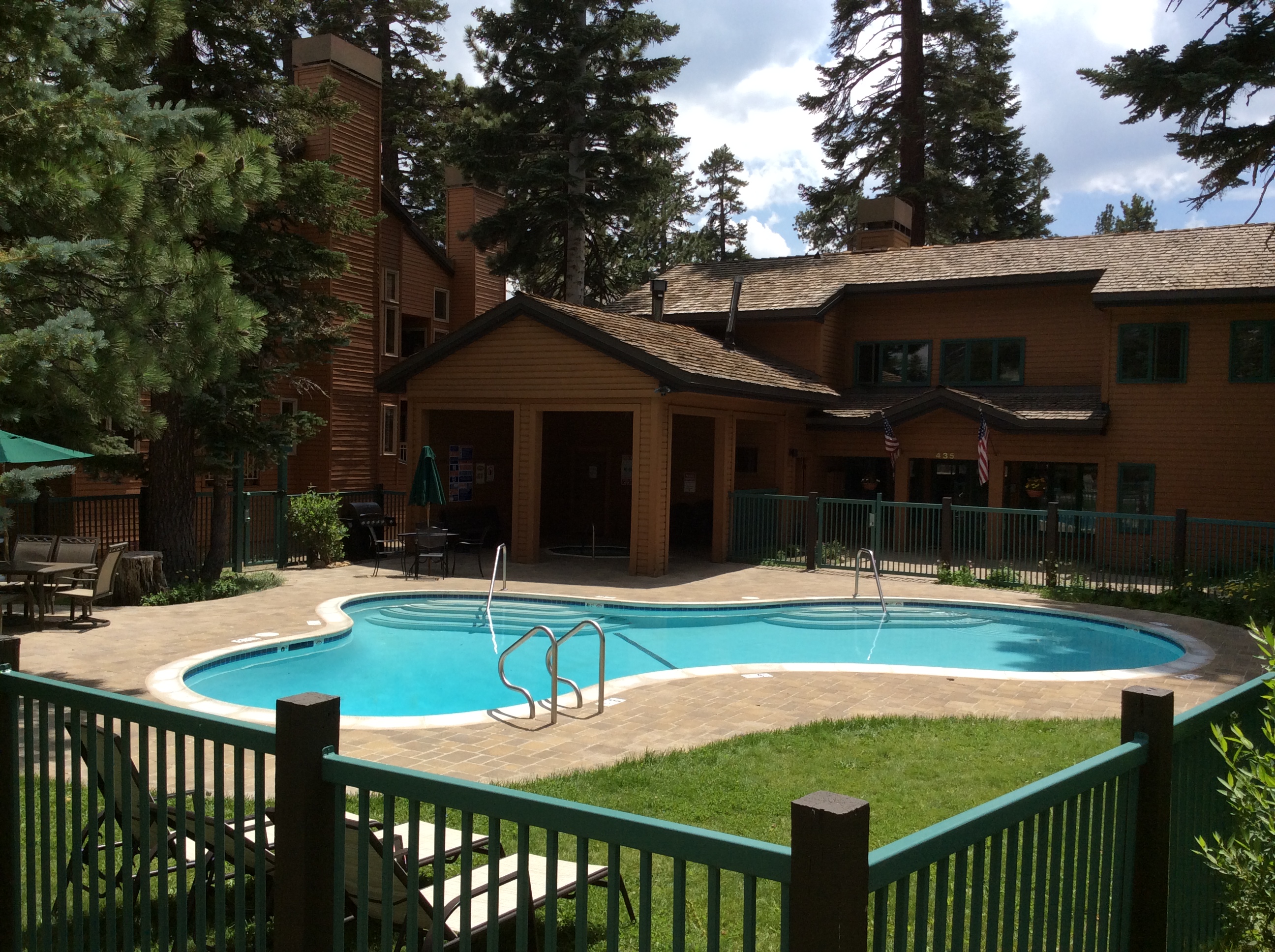 Cancellation policy
Cancellations are never the ideal situation. But they happen for a variety of reasons, whether because an emergency has come up on your end or weather conditions have made it unsafe to travel.
There is no standard cancellation policy for all rental properties in town, so it's important to familiarize yourself with each rental company's cancellation policy you're thinking of booking..  
Pet friendly units
It's becoming more common for our guests to bring their dogs with them to the mountains. And we're happy to expand our list of pet-friendly units for them to enjoy!
In fact, we have an entire page of our website dedicated to available pet-friendly units for easy searching.
Reviews
We encourage all of our guests to write reviews of the specific condo where they stayed so that you can learn what it's really like to spend your vacation there! This will give you peace of mind that your trip to Mammoth will have no surprises. Or, we should say: only pleasant surprises!
We want to help you find everything on your wish list!
Mammoth Mountain Reservations has rental properties all over town so that you can find exactly what you're looking for! No matter if you want quick access to the mountain, covered parking, pool access, or a pet-friendly unit, we've got something that will check off everything on your list.
If you have any questions at all, give us a call at our number listed at the bottom of the page and we'll be happy to help you find your dream condo!