18 Apr 2023
You know that a winter trip to Mammoth Lakes requires all the down jackets, scarves, and wool socks you can fit in your suitcase. But what about spring?
In this article, we'll chat about how to dress for spring weather in the Eastern Sierra so that your next trip to the mountains is perfect! Consider this your list of 9 must-have things for your next vacation in Mammoth Lakes!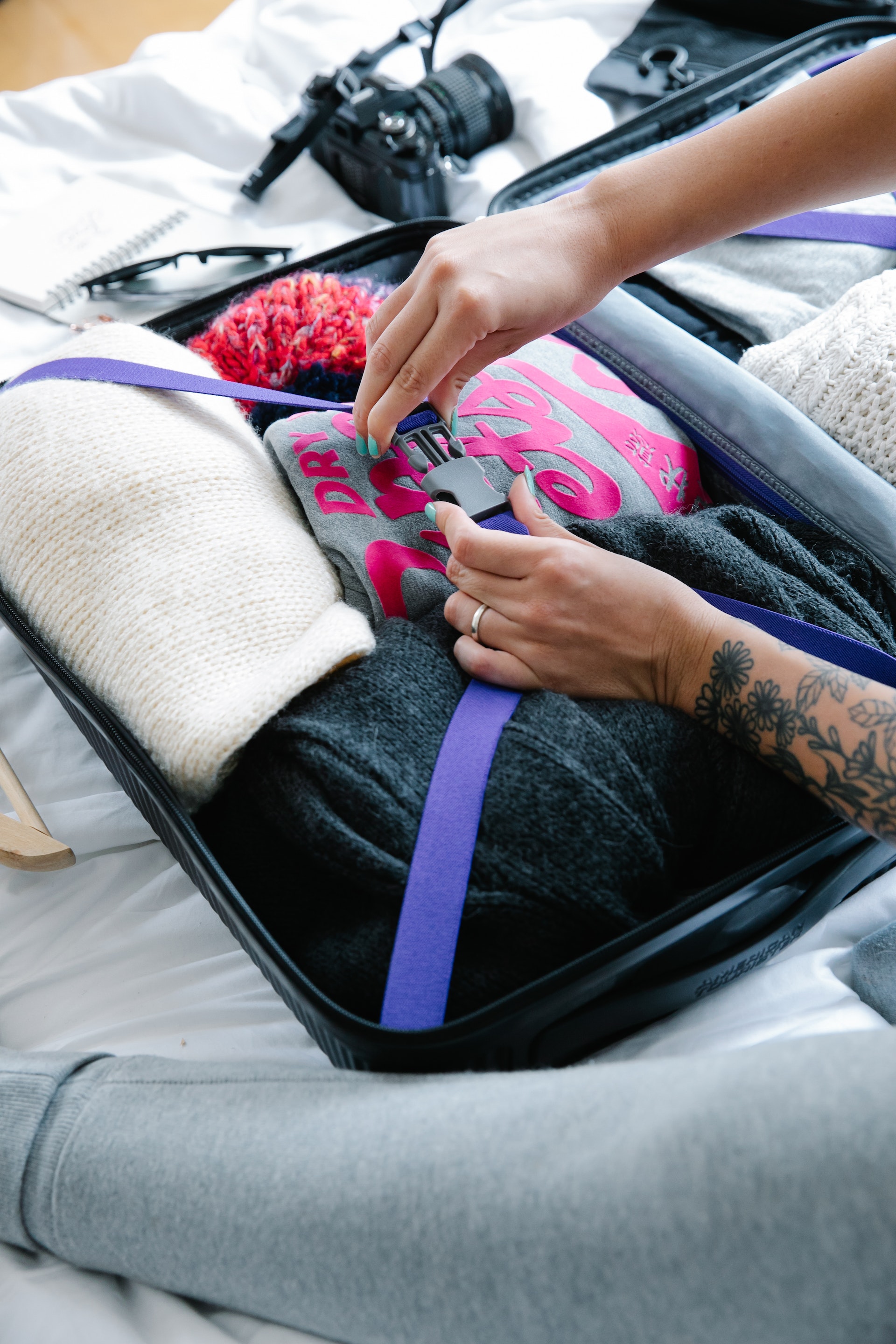 #1: Water-resistant boots
With warmer temperatures comes snowmelt, which is why you'll want the right footwear to stay dry. Stick with walkable, comfortable shoes or boots with some water resistance. 
If you have room, it's not a bad idea to pack your snow boots, as well! Throughout spring, it's not uncommon for us to enjoy the occasional snow storm!
#2: Light layers
Throughout the day, we tend to experience quite a few temperature changes: a chilly frost in the morning, warm sunshine at midday, cool wind in the afternoon, and pretty cold nights. So, make sure that you not only dress in layers, but also leave the house with a backpack so you can store your discarded layers and pop them back on when needed. 
#3: A windbreaker
As we mentioned, winds can pick up in the afternoons up here in the mountains. And while you're not likely to get caught in a windstorm, it is typical for the winds to range between light and moderate during spring. What's more, if you find yourself in a shady area, you'll be surprised at how chilly even a gentle breeze can be.
So, pack a light windbreaker.
#4: Sunglasses and sunscreen
Okay, okay. We put this on our list for every season. But proper sun protection is a must! Remember that the air is thinner here, which means you'll be more exposed to UV light. And, because you'll still see plenty of snow throughout spring, you'll definitely want a good pair of sunglasses to protect you from the glare.
#5: Extra socks, always
Remember when we said that spring in Mammoth can get a bit wet from the snowmelt? One thing that we locals hate is to walk around with wet socks! Even if you're bringing water proof shoes, give yourself the peace of mind of having an extra pair of socks in your backpack or car. You never know when you're going to accidently step into a deeper-than-it-looks slush puddle.
#6: Cozy leisurewear
Once the sun goes down, you'll notice a pretty drastic drop in temperatures. Which means you'll want to bundle up when you're strolling around the Village or stopping in for Happy Hour at Roberto's. Don't worry, we're not too formal around here. If you want to wear your most comfortable sweats, hoodies, and oversized flannels, you'll be right at home.
Now how about when you're lounging around at the condo? Well, if you're staying in one of our Mammoth Mountain Reservations rentals, chances are, you'll be able to cozy up to a nice fireplace or wood-burning stove at the end of the day. And what better way to enjoy your hot coco than in some comfy pajamas? 
Finally, don't forget the slippers! Even though our condos are heated and most have carpeting or rugs, you'll be happy to have your most comfortable slippers to walk around.
#7: Bathing suit
This is one of the most common clothing items that our guests forget. And we get it. It's certainly not the time of year to be swimming in alpine lakes and rivers! 
But, spring is the perfect time to enjoy the natural hot springs just south of town or the hot tub at your condo. If you're driving up on the 395, you might even want to stop in at Keough's Hot Springs on your way in or out of town.
#8: Bug spray
One thing we adore about spring is getting back to our favorite hiking trails. But, as snowmelt fills up our lakes and rivers, mosquitoes come out in droves. Peak buggy season typically doesn't start until around June, but every year is a little bit different. So, it's a good idea to bring bug spray if you plan on doing some spring hiking or fishing. 
#9: A durable water bottle or hydration pack
Because the temperatures are still on the cooler side, many people who visit our great outdoors forget to hydrate! It's important to remember that living and exercising at high altitude will dehydrate you faster than at sea level. So don't leave your condo in the morning without a full bottle of water.
Things you can leave at home for a spring trip to Mammoth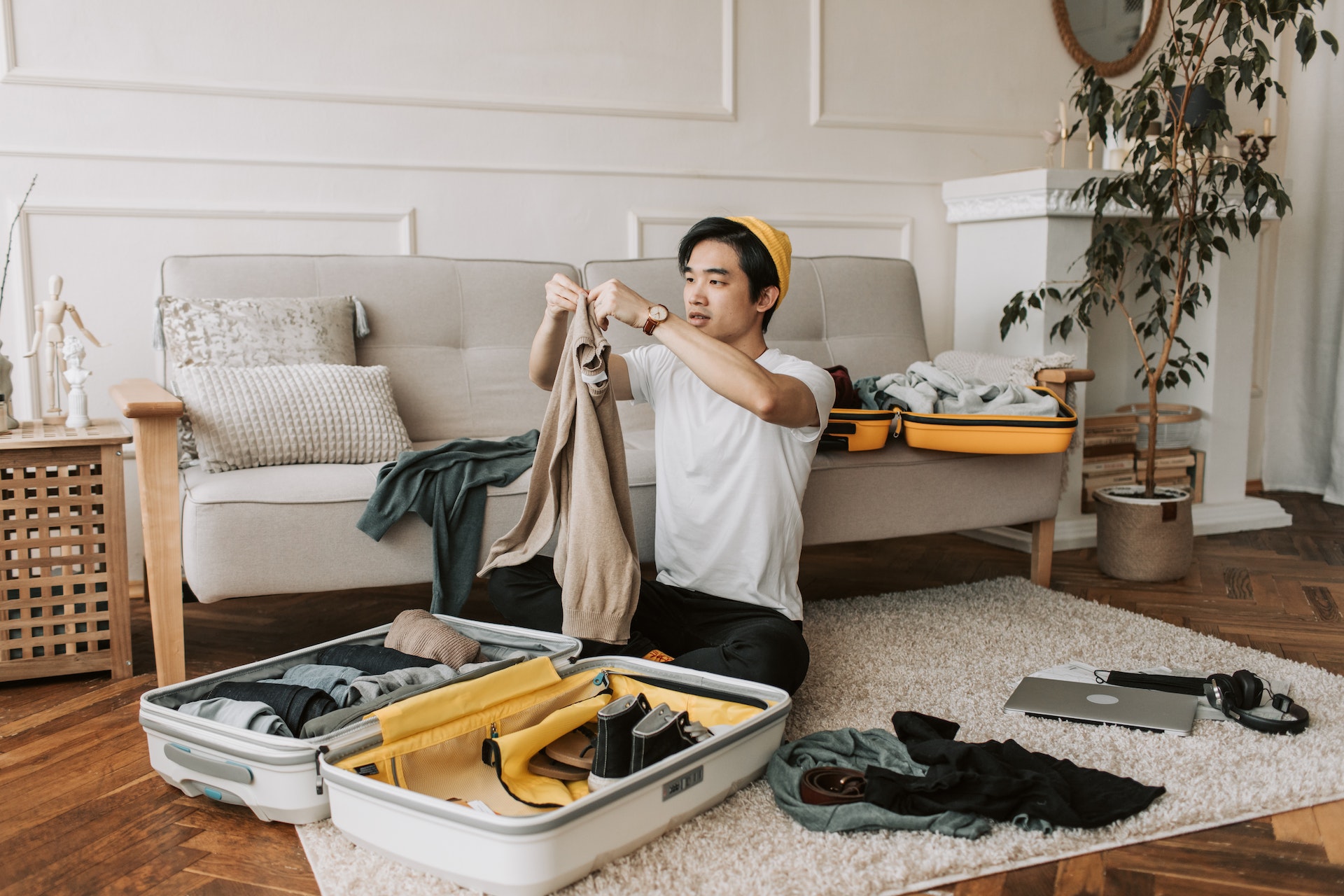 So far, we've put together a list of must-haves for a spring vacation to the Eastern Sierra. But if you're looking to free up some more space in your suitcase, it can be helpful to know that you can leave the following at home:
Rain gear. You don't have to worry about April showers up here in Mammoth. In fact, except for the occasional spring snow storm, the Eastern Sierra remains pretty dry until Fall. Even if you do happen to get caught in the rain, it's likely to pass before you can unpack your umbrella. 

Shorts. To be sure, you'll probably see a couple of locals walking around in shorts the moment they feel that spring is in the air. But, if you don't live full time in the mountains, you may never unpack your shorts. That's because average temperatures in April are around 50 degrees, and 60 degrees in May. And as we mentioned, the wind chill can make conditions feel even cooler.

High-heeled shoes. There are a few places to enjoy a nice dinner or even dance along to some live music in Mammoth. But again, that snowmelt can mean that you'll be hopping over a few slush puddles and street streams. Heels are probably not the best choice, even for a night out on the town.

Very heavy overcoats. Unless snow is in the forecast or you'll be enjoying some spring skiing or snowboarding, you can probably leave your heavy, down coat at home. With a warm layer like a lightweight down jacket and a few sweaters, you'll be set.
You're ready for your spring adventure!
There are so many wonderful things to do in Mammoth Lakes during the spring season. Whether you're on the hunt for wildflowers, headed to the mountain for some sunny skiing, or in town for one of the many annual spring events in the area, you're in for quite the treat. And now that you're all packed, we can't wait to see you up here!
Still looking for the right condo for your stay? Take a look at our list of Mammoth condo rentals around town for your next trip!