31 Oct 2023
Halloween is here! And, what better way to celebrate the spooky season than learning about Mammoth Lake's ghostliest historical neighbor: the deserted town of Bodie, California?
Learn more about this possibly haunted relic of the Gold Rush and decide for yourself if you're brave enough to see it in person!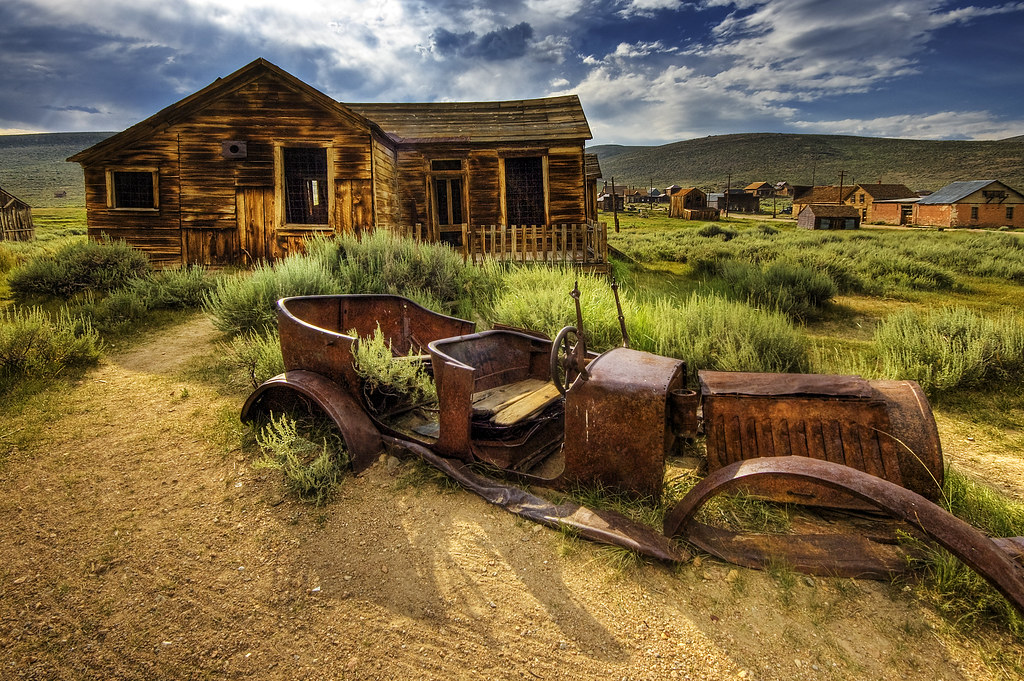 The haunted history of Bodie's beginnings
The town of Bodie began much like many boomtowns of the 19th century: with a euphoric discovery of gold! 
The lucky prospector who made the fateful find was William (aka Wakement or Waterman) Bodey, who had been tirelessly searching in the area for 10 years. Once he got a glimpse of gold in the hills around modern-day Bodie, he and a group of friends founded a mining camp in 1859.
But, fate turned on the prospector that same year when he got lost in a blizzard on his way to Monoville. His body was found the following spring, and his mining buddies memorialized him by calling their new town Bodey, later to be changed to Body and then Bodie.
Bodie becomes a den of debauchery
During its peak, Bodie was a quintessential Wild West town. It had a downtown area with up to 65 competing saloons, various hotels, a red light district, a Wells Fargo Bank, a Chinatown, a railroad, and four volunteer fire departments. Though many of the buildings have been lost to history, there were up to 2,000 structures in Bodie in its heyday, accomodating a population of 8,000 to 10,000 people. For comparison, Sacramento only had a population of about 25,000 people at the same time.
By the mid 1870s, Bodie had gained a reputation as being one of the most successful gold mining operations in California. But, its riches were reserved for those who were brave enough to live among the rough-and-tumble Bodie residents. This time period was characterized by rowdiness, gambling, opium-use, and regular, often deadly, bar fights. In fact, throughout California, a "Bad Man of Bodie" was a popular term used to describe someone of an unusually bad temper.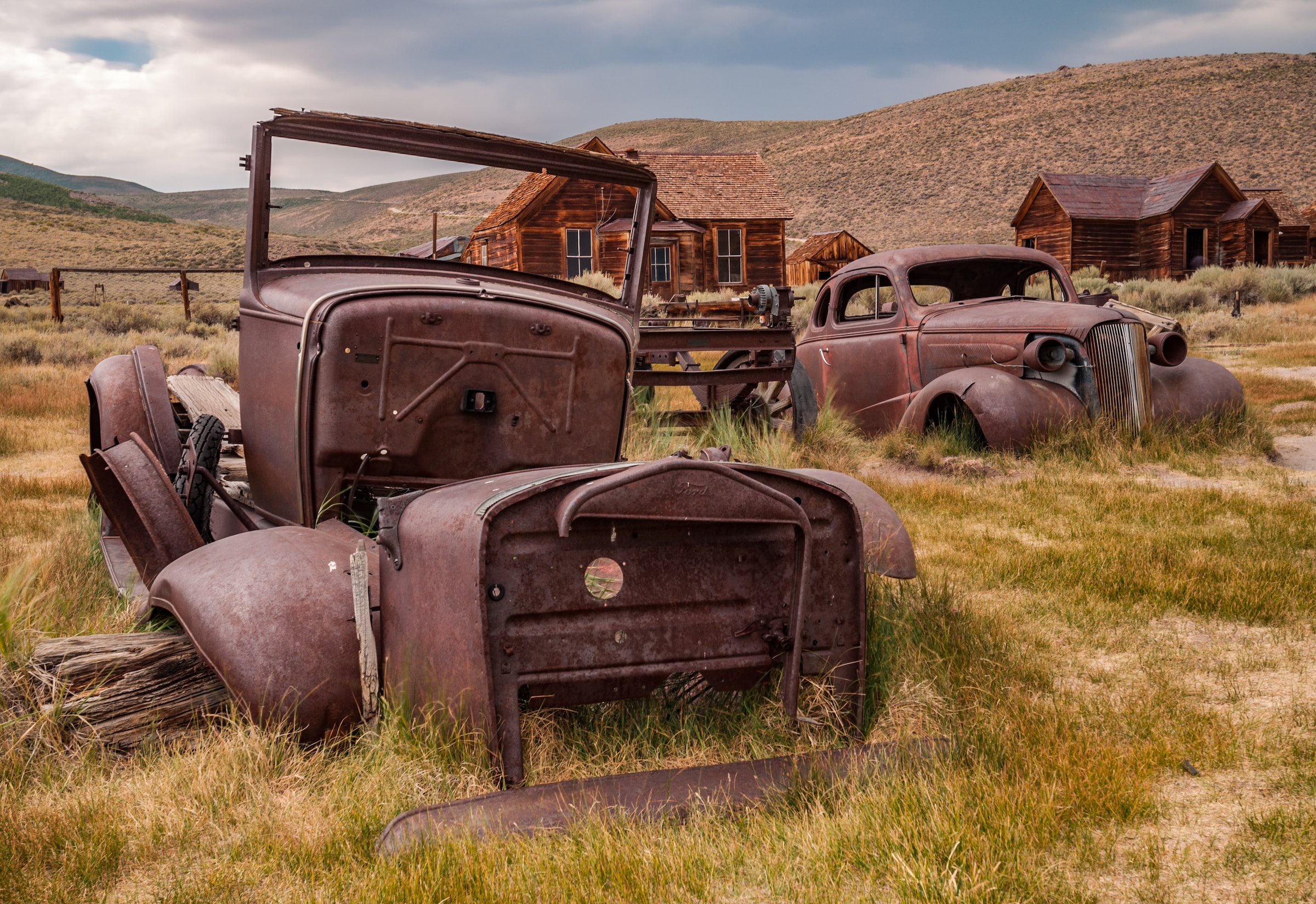 A dramatic demise for Bodie
According to the National Park Service, the mining operation at Bodie brought in somewhere around $70 million from 1876 to 1941. But, the Gold Rush was all about following the rumors of the next big motherlode. And, by the late 1880s, Bodie was considered old news. Eager to be the first to arrive at the next boomtown, people left everything behind everything that might slow them down, from beds to cookware and more. In their wake, a dramatic scene of abandonment that still exists today!
Mining operations chugged along until 1942, but the population had dwindled down to almost nothing by then. By the time that Bodie became an official California State Park, less than 200 of the original buildings were left standing.
The curse of Bodie
Nowadays, Bodie exists as a historic landmark that is in a state of "arrested decay," a term specifically created to describe the maintenance of Bodie State Historic Park. This designation means that the State of California will intervene only to prevent the remaining buildings from collapsing or deteriorating further. But, no major restoration efforts will be conducted as a way to preserve the characteristics of this unique ghost town.
One thing that's kept this landmark in its current state of perpetual spookiness is the supposed "curse of Bodie." The legend goes that you'll be plagued with bad fortune if you take any artifacts from the park. Indeed, the rangers have received letters and packages from past visitors hoping to lift the curse by returning what they've stolen. Whether the curse is real or simply a way for rangers to deter visitors from stealing from the mostly unsupervised park is up to you to decide. Personally, we wouldn't want to put the curse to the test, just in case.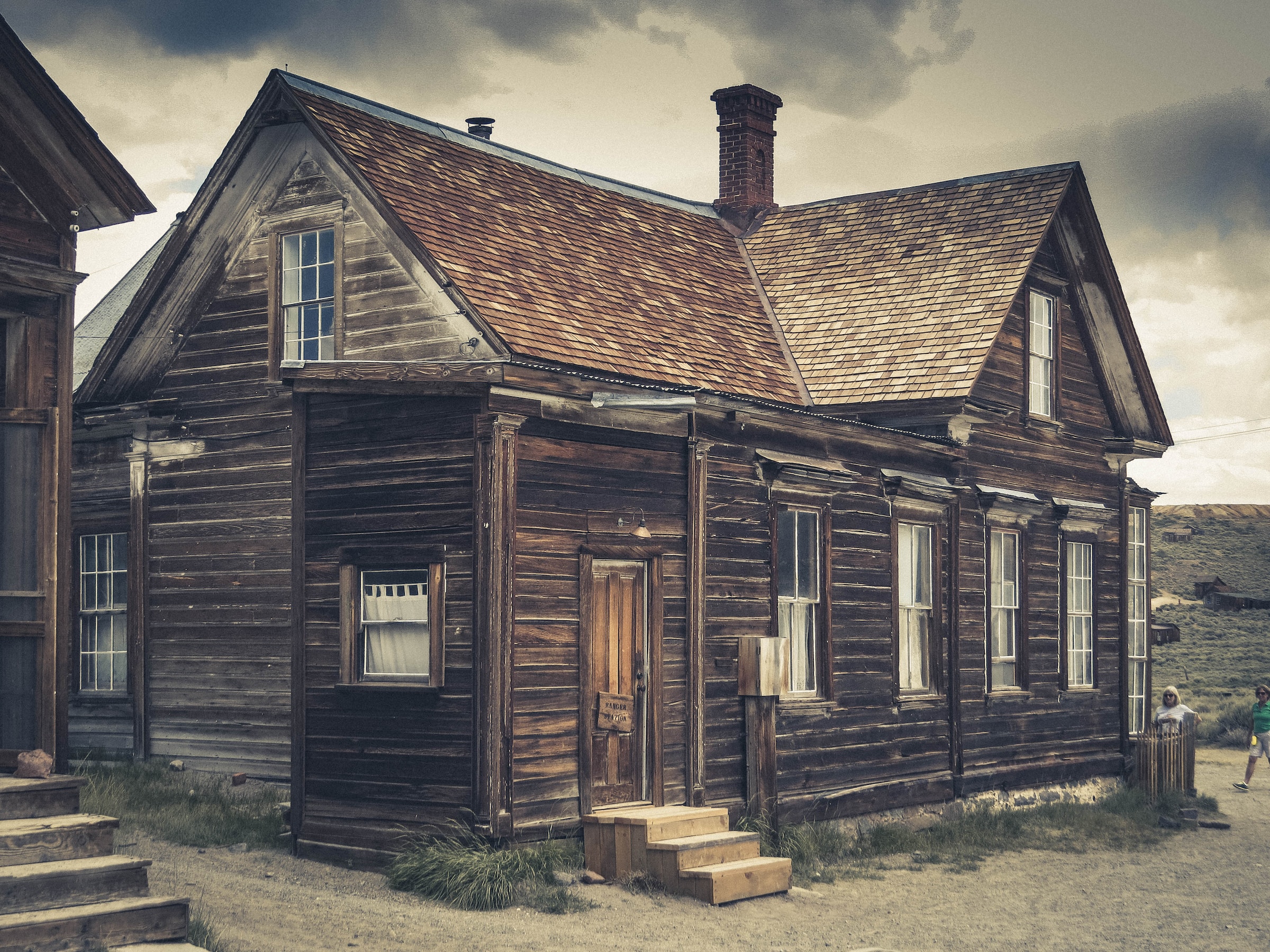 Plan your visit to Bodie
Visiting Bodie is a truly unique experience that feels like stepping back in time. From the somewhat isolated location to the lack of all modern services such as gas stations and restaurants to the total ban on drones, Bodie is a real-life time capsule unlike any other.
Here are a few things you should know about planning a trip to Bodie:
Bodie is open all year long, but the roads become inaccessible with snow, usually in October.

About 3 miles of the road leading into Bodie is unpaved. Most cars are able to arrive without a problem, but make sure you drive with care.

Plan your trip appropriately, with a full tank of gas (or a full charge), a fully charged cell phone, snacks, and water.

The drive from Mammoth Lakes to Bodie takes about an hour and twenty minutes. To arrive, you'll drive north on US-395 until you hit US-270. Follow the signs for Bodie for 13 miles until you reach the town of Bodie.

There is an entrance fee of $8 for adults and $5 for kids that can be paid in the Bodie Museum.

During the summer, you can enjoy free history talks as well as paid stamp mill tours.

Dogs are allowed at Bodie, but they should always be on leash to help preserve this historical area.

Always respect the closed areas, as cordoned off spaces and structures can be dangerous

Even if you don't believe in the curse of Bodie, please don't take anything!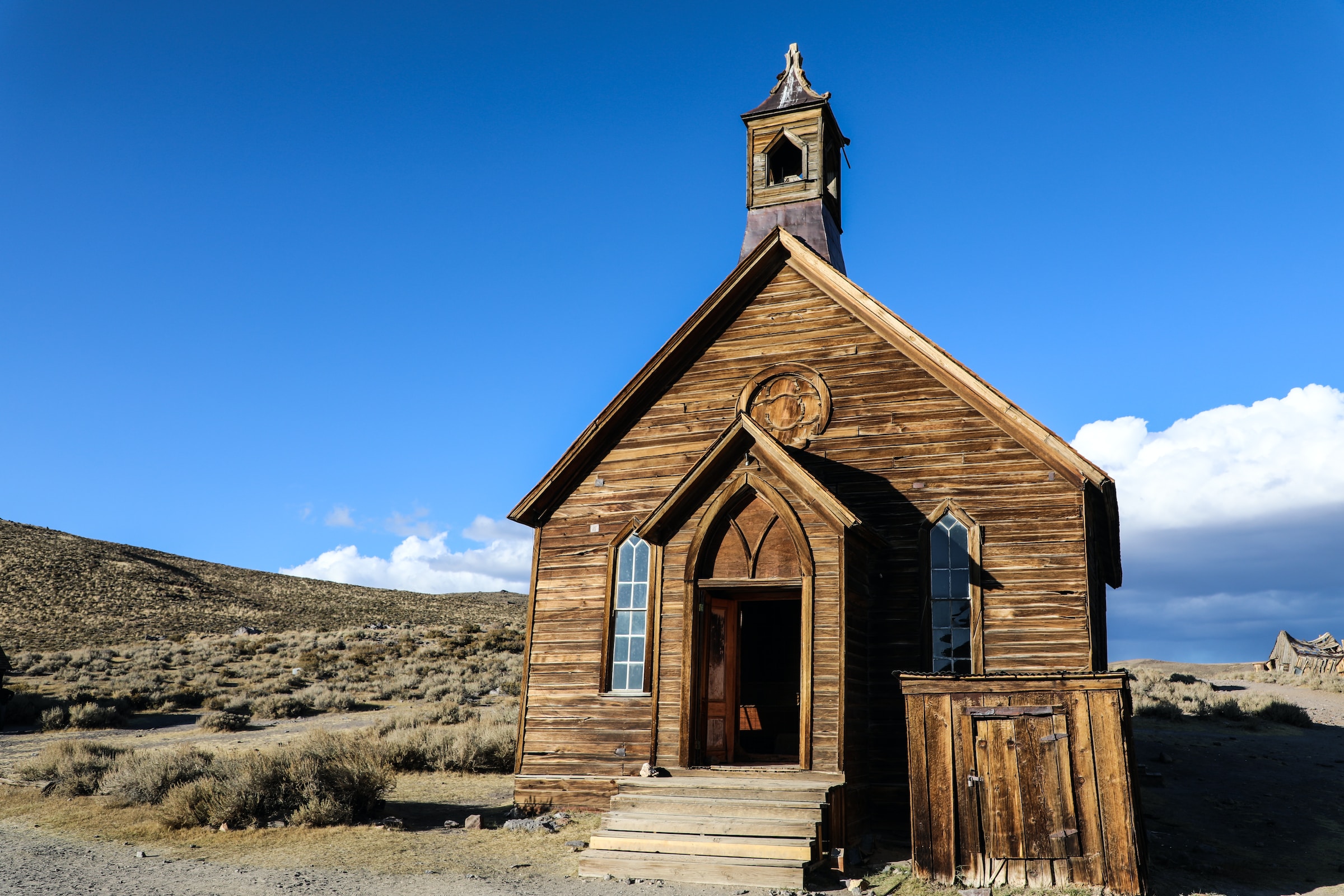 Mammoth Mountain Reservations offers haunted-free lodging!
Since camping in Bodie is not allowed and all of the once-bustling hotels are boarded up (and probably full of ghosts), you might be wondering where to stay! We have plenty of cozy, not spooky, fully-equipped condos available for rent here in Mammoth Lakes. Just take a look at what we have available at Mammoth Mountain Reservations!