9 May 2023
May 13th is World Migratory Bird Day! And whether or not you consider yourself an avid birder, this is a great opportunity to enjoy some Eastern Sierra fauna. 
So, dust off your binoculars and make sure your phone is fully charged. We have everything you need to make the most of this special holiday.
First, a note on why this year is special
As you probably heard, Mammoth Lakes and the entire state of California experienced a uniquely harsh winter. That has meant that many of the lakes, rivers, and reservoirs that are usually thawed at this time of year are still frozen or at least quite chilly. 
But, that doesn't mean that you should forgo this birding holiday! In fact, one of the reasons why WMBD is so important is that it serves as a data collection day for scientists. By getting out there and documenting what you see using apps like eBird, iNaturalist or the Audubon Bird Guide, Eastern Sierra researchers will get a better sense of how the extreme winter affected bird migration this year.
Now, where should you attempt to catch a few migratory birds? Here are a few options to choose from:
Meet up with pros at Black Lake Preserve
Every year, the Eastern Sierra Land Trust gets together to offer a guided birding tour of Black Lake Preserve outside of the town of Benton. This area is known for being one of the few desert wetlands in the state, and as such, a sanctuary for migratory birds. 
From 8 to 10am, you'll learn from local scientists and experienced birders all about the very special species of Mono County. They'll also teach you how to contribute to online databases of bird sightings so that you can be a part of the data gathering process!
While this is one of the most informational events happening in Mono County this weekend, we should note that Black Lake Preserve is 3 and a half hour drive from Mammoth Lakes. But you know what they say about the early bird and the worm! And you'll be so glad you made the trek out to learn from the pros. 
Enjoy the unique ecosystem of Mono Lake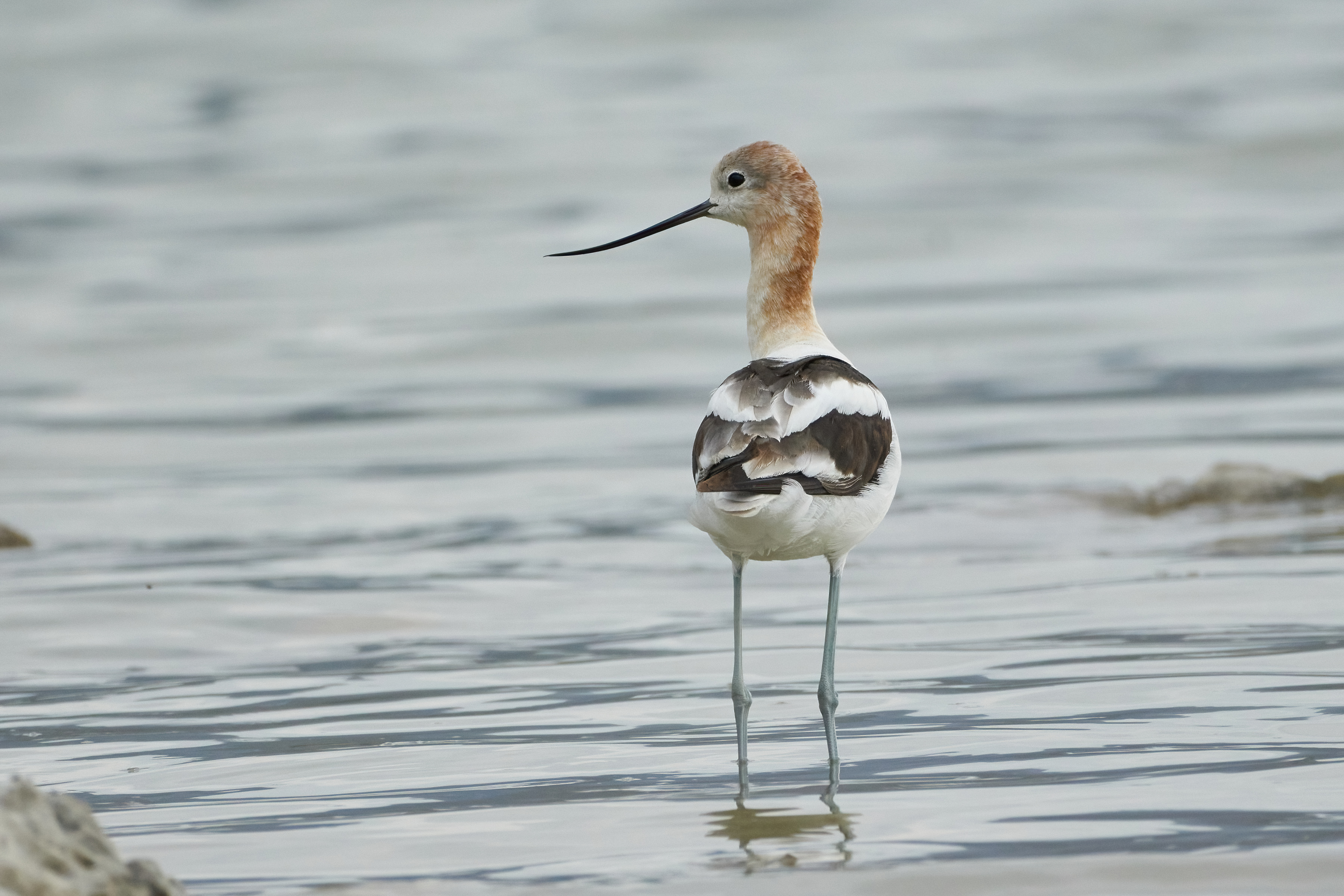 If you're looking for another rare ecosystem a bit closer to Mammoth, Mono Lake is an excellent choice. Each year, this high elevation salt-water lake becomes a refuge for millions of migratory birds, including ducks, shorebirds, and gulls. And while the real show starts in August and September, you'll still see quite a few birds who made their way north early. Here are a few of the species you may spot this year:
Ruddy Duck

Red-necked Phalarope

Osprey

Cliff swallow

Violet-green swallow

Eared grebe

American avocet
Mono Lake is located 30 minutes north of Mammoth Lakes on the 395. Unfortunately, the Mono Basin Visitors Center is closed for winter until the end of May. But you should definitely stop in at the Mono Lake Committee Information Center & Bookstore in Lee Vining for more information about the best birding spots!
Head down to Crowley Lake and Owens Valley
The valley just south of Mammoth Lakes is a wonderful area to do some birding. Thanks to the winding Owens River and variable shorelines and coves of Crowley Lake, this region is rich in biodiversity. In fact, this is what makes it one of the busiest fishing areas in Mono County! Don't be surprised if your beautiful bird photography captures fly fishermen or fishing boats in the background.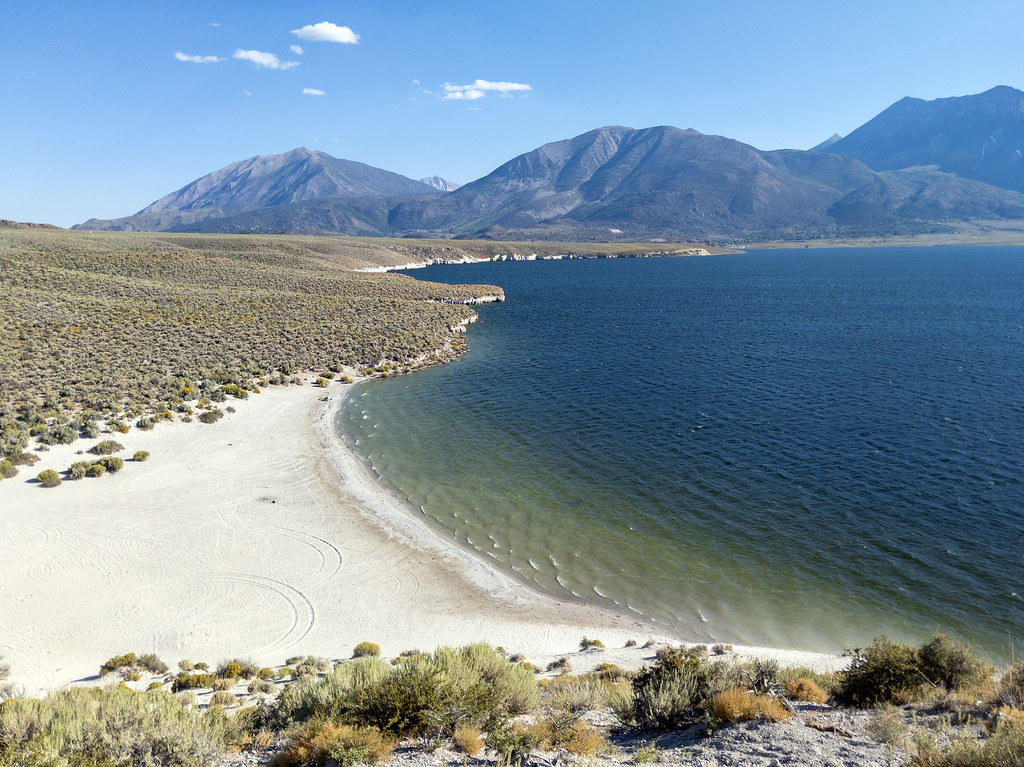 Here are a few of the bird species you may see during this year's World Migratory Bird Day:
American Avocet

Spotted Sandpiper

Bald Eagle

Red-necked Phalarope

Willet

Arctic Tern
One special note is that this area can sometimes be prime viewing for Sage Grouse lekking (a.k.a. mating dance.) Peak mating season is typically February to April, but we wouldn't be surprised to see displays well into May given the long winter.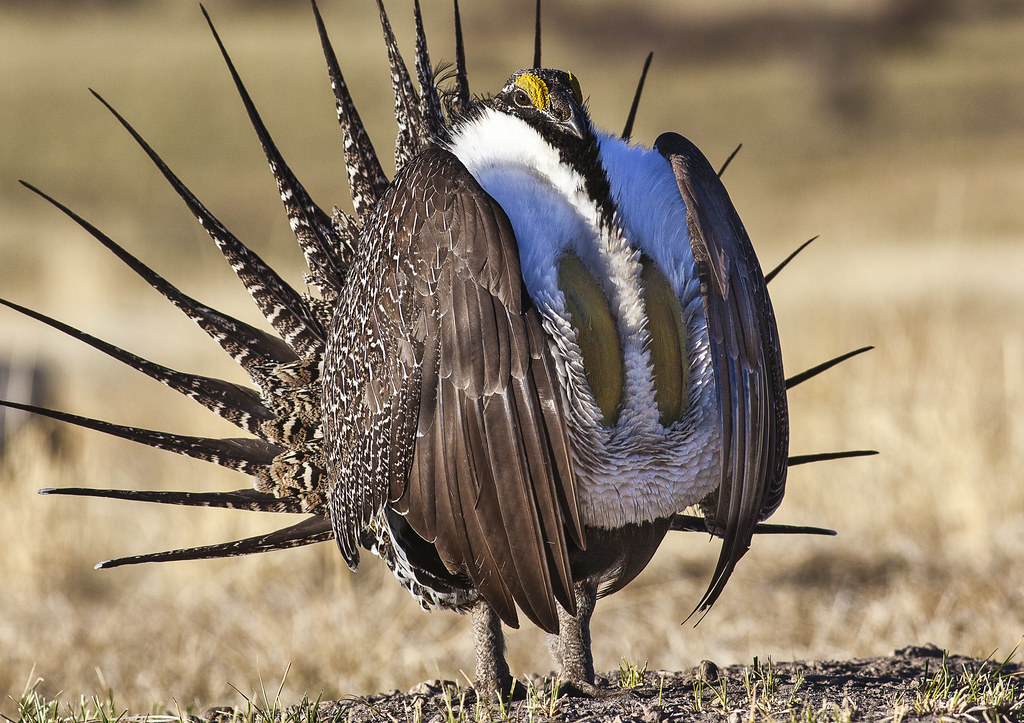 Keep on heading south to do some birding in Bishop
One of the amazing things about the Eastern Sierra is that a forty minute drive can offer you a drastically different ecosystem. Because the city of Bishop sits at an elevation of about 4,100 feet (we're at 7,900ft in Mammoth), you can see many more migratory bird species this time of year, including:
Mallard

Rough-necked Duck

Wilson's Phalarope

Cattle Egret

American Wigeon

Franklin's Gull

Canvasback

Neotropic Cormorant

Short-billed Gull

Ring-necked Duck

Double-crested Cormorant
One of the best areas to see these migratory birds is at Bishop City Park, located right off of the 395 in the center of town. Millpond County Park is another ideal birding spot.
Things you'll need for a full day of birding
No matter where you decide to celebrate World Migratory Bird Day, you'll want to bring a few supplies! 
A full phone battery. As we mentioned, bird identification and documentation apps are key! You'll also, of course, want to have your phone on you for GPS purposes. Make sure that you set your Google Maps to offline mode in case you venture into bad cell service areas. 

A notebook. If you do lose cell service, you can jot down notes of birds you see to upload when you're back at your condo.

Warm layers. Many of the best birding locations in Inyo and Mono County tend to have high winds, so make sure to pack windbreakers and a few warm layers. 

A healthy dose of caution. Not to sound like a broken record, but our harsh winter made for some tricky outdoor conditions this spring. Snowmelt will mean faster-moving rivers and streams, and some lakes continue to have partial ice coverage. Keeping a safe distance from these areas is good for the birds who may be struggling to find safe places to land. But it's also important for your safety.
How will you celebrate World Migratory Bird Day?
As you can see, there are so many ways to get involved in this special global event. No matter where you are this Saturday, take a moment to look up! You just might see an interesting bird in migration!
Want to book a special birding trip? Make your reservation with Mammoth Mountain Reservations so that you have a central hub for all your favorite birding spots!