27 Sep 2023
Mammoth Lakes isn't only about the spectacular views and small-town hospitality. It's also about the sweets!
Take a look at our list of the best locally-owned dessert spots and pastry shops in the High Sierras to satisfy your sweet tooth on your next visit.
3305 Main Street
Shea Schat's Bakery is a true Mammoth Lakes classic. During our high season, the line is usually out the door, and we promise, it's worth the wait! 
Schat's specializes in artisan sheepherder's breads, but they've got an array of truffles, cookies, cupcakes, danishes, donuts, toffee, and pies to satisfy even the most selective sweet lover. Make sure to show up early to beat the crowds!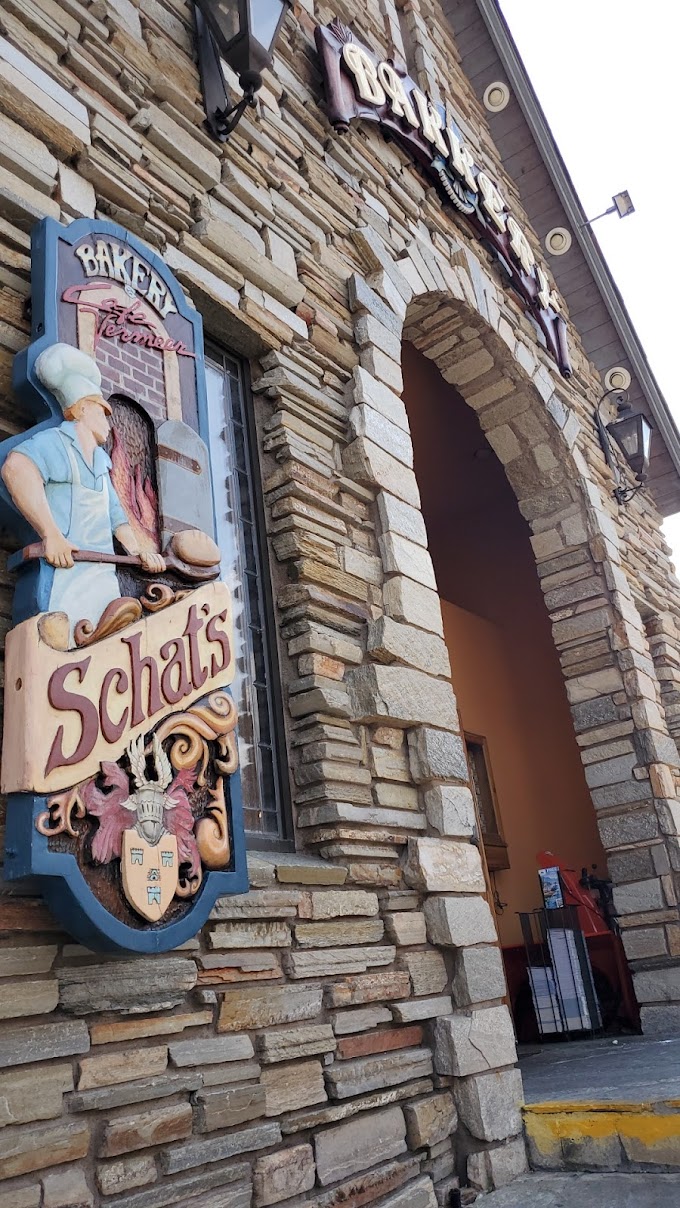 Google photo by ConjuntoTenocelomeh
437 Old Mammoth Road
This sweet little bake shop centered in the middle of town serves up some of the most elegant and delicious baked goods in the Eastern Sierra. They specialize in cookies and cakes, but you can also treat yourself to seasonal pies, brownies, and ice cream.
One thing that sets Dessert'd apart from other sweeteries in town is that in addition to being 100% organic, they also offer a wide variety of vegan and gluten-free options!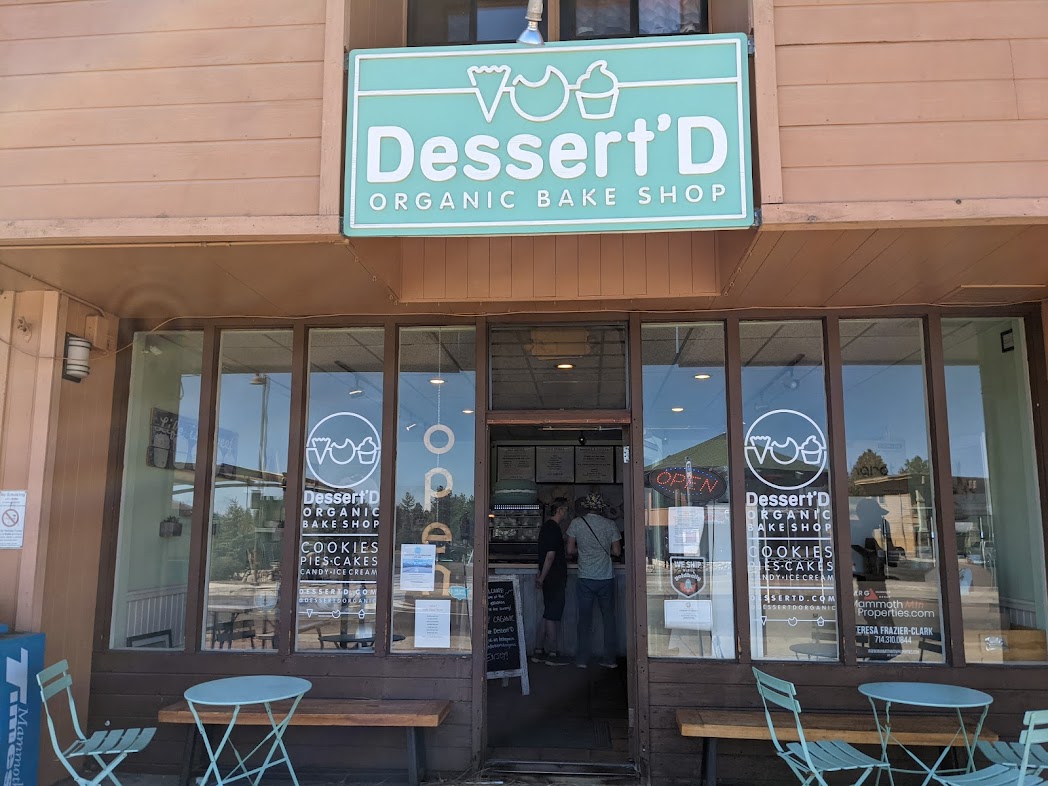 Google photo by Brian Pang
6201 Minaret Road
When the family has a hankering for ice cream, this conveniently located ice creamery hits the spot! You can find them in the Village serving up a rolling menu of 16 to 24 premium ice cream, sherbert, and sorbet flavors. Whether you want a traditional cone, ice cream sandwich, milkshake or even an ice cream taco, Hugs has something for everyone.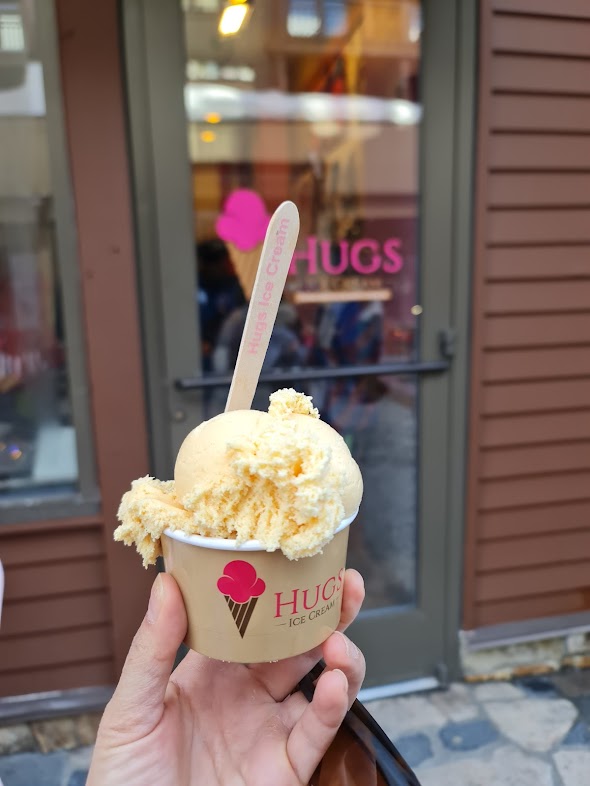 Google photo by Drew Suthipongchai
436 Old Mammoth Road
Come in for the coffee, stay for the freshly baked donuts, cinnamon rolls and cake pops! Everything Mammoth Coffee Roasting Co offers is made in house, and you'll find both traditional flavors like chocolate with sprinkles and more out-of-the-box options like fruity pebbles, maple bacon and gummy bears.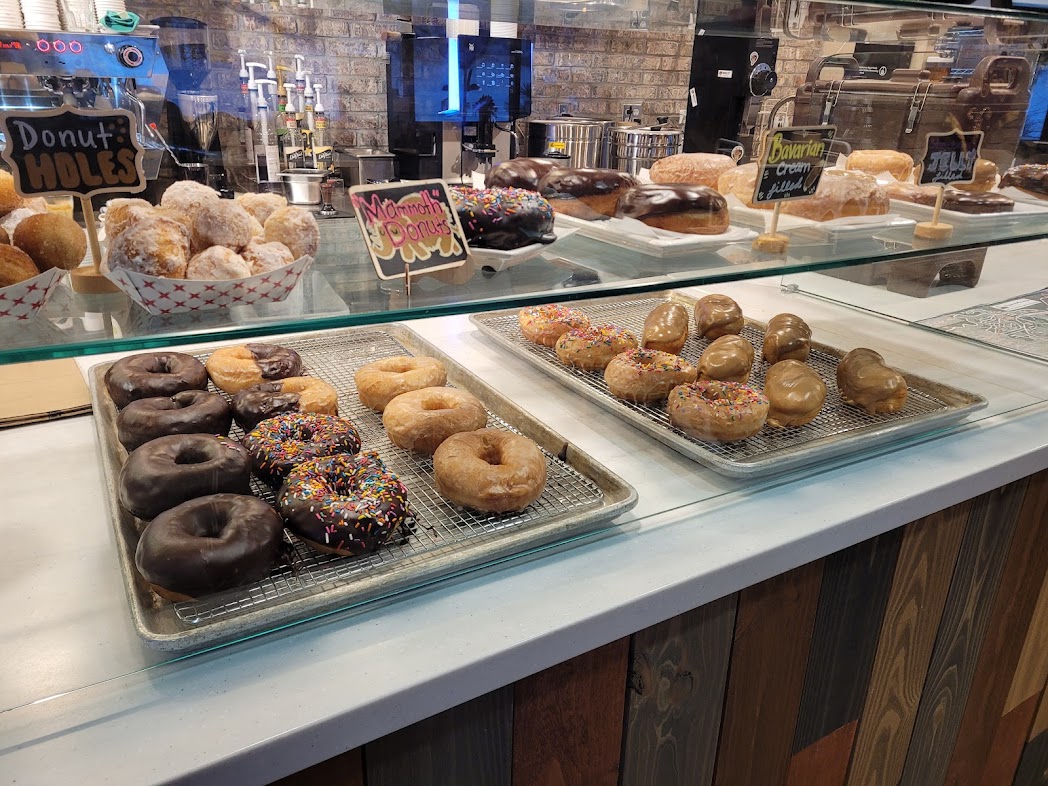 Google photo by Stephen
3136 Main Street
The Mammoth Fun Shop is technically a toy, souvenir, and game store. But if you've never had their ice cream, you're missing out! They've got delicious root beer floats, milkshakes, and hand scooped premium ice cream that comes with free dry toppings. If you order their jaw-dropping Mammoth Fundae (a sundae with 13 scoops of ice cream, plus toppings and whipped cream), you'll get your picture on the wall!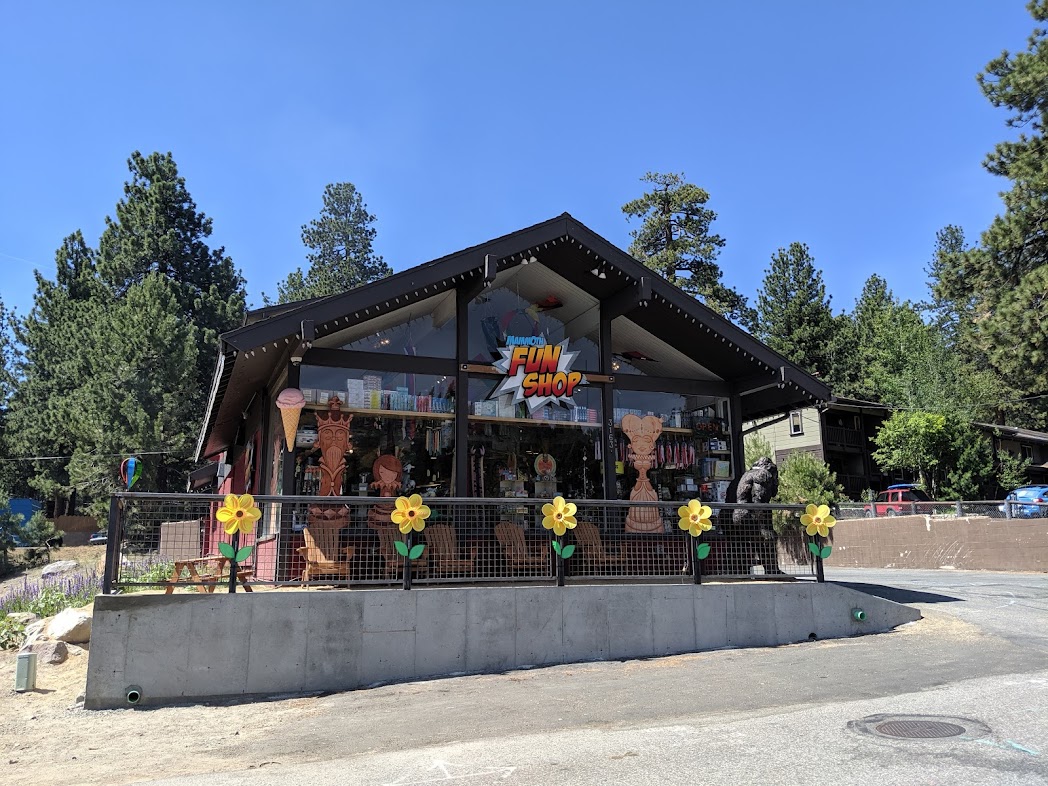 Google photo by Jansen Wendlandt
202 Old Mammoth Road
Looking for an afternoon snack that will satisfy your sweet craving? Café Crêpe, a food truck located at 202 Old Mammoth Road, is serving up mouth-watering flavors like banana with nutella, strawberries and chocolate, and baked apple. You can also add on a variety of tasty toppings like house made whipped cream, roasted almonds and extra fruit.
And, for the members of your group who prefer a savory crepe, they of course have you covered! Café Crêpe also serves up some gourmet options like ham, egg, and cheese, double cream salmon or goat cheese and honey.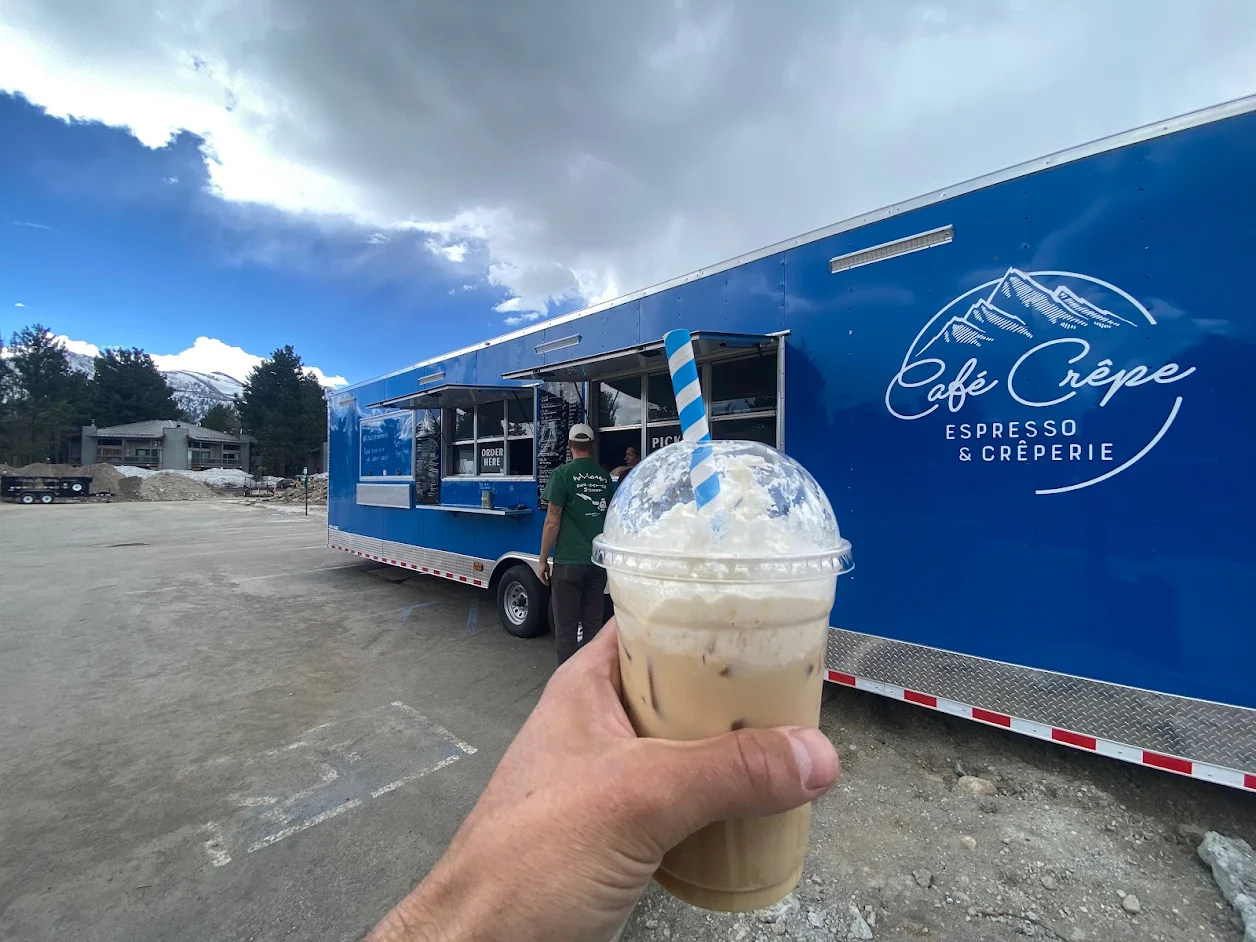 Google photo by Shane Michael
6118 Minaret Road
As you've probably guessed from the name, Burger's is known for their daily fresh ground patties and other American classics. But, if you want to make the deal a little sweeter, you're not going to want to skip their milkshakes. Seriously, these traditional style milkshakes and malts are a must-try and definitely worth the slightly higher price. They pair absolutely perfectly with a patty melt, fries, and their house-made ranch.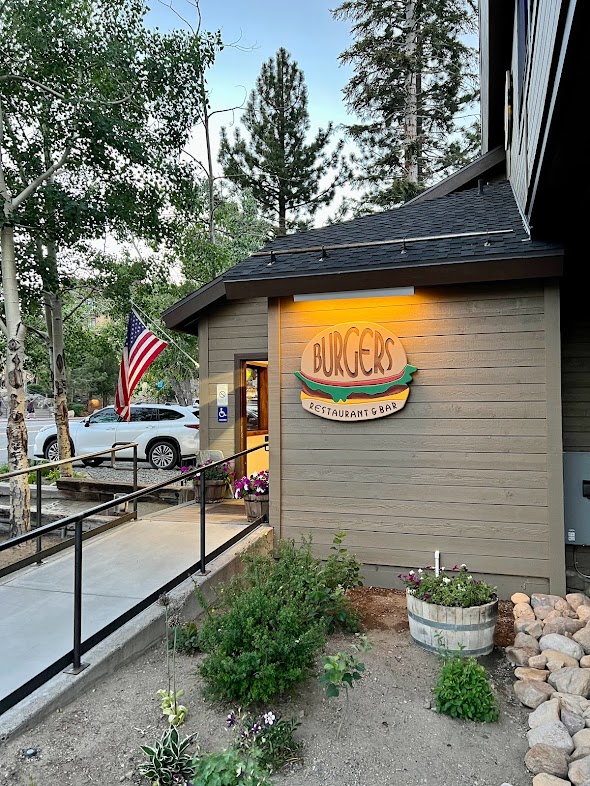 Google photo by John O
271 Old Mammoth Road
Like Burger's, Roberto's claim to fame isn't their dessert menu. Instead, you're more likely to find folks enjoying their delicious margaritas, fajitas, and crispy tacos. But, if you have room after dinner, this is about the only place in the Eastern Sierra you'll be able to find fried ice cream! Sink your spoon into a huge scoop of delicious vanilla ice cream covered in a perfectly crispy, crunchy, cinnamony fried outer layer.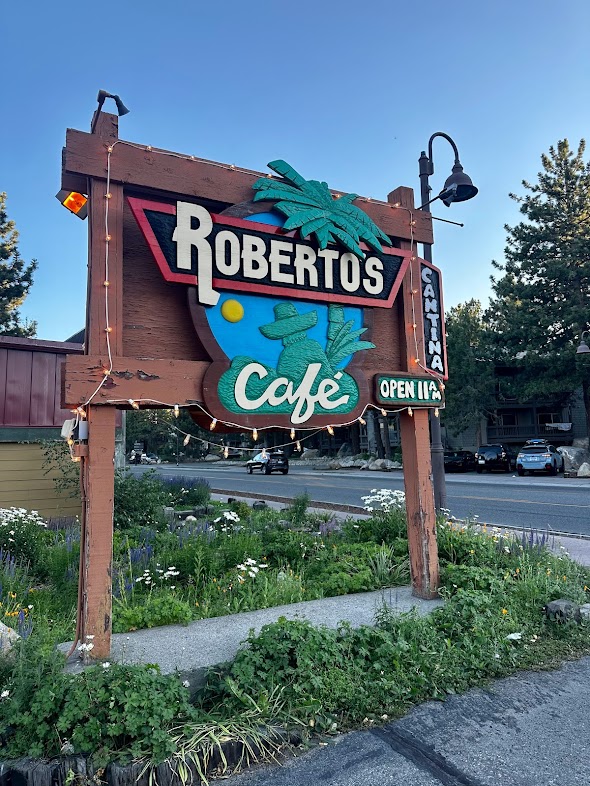 Google photo by Debbie Stobaugh
Sweets that are worth the drive
Clearly, Mammoth Lakes has more than a few options for our sweet-leaning visitors and locals. But, there are some more tasty treats to be found in other parts of the Eastern Sierra, too! 
275 South Main Street Suite D, Bishop CA
When in Bishop, you must try the goodies at Great Basin Bakery! They use seasonal ingredients for the freshest, tastiest pies in town. And if you're something of a cookie monsters, like we are, you'll be happy to know that you can bring home a doggy bag full of freshly baked cookies as an Eastern Sierra souvenir. Just make sure you don't break open the bag during your drive home because chances are, there won't be any left for friends and family!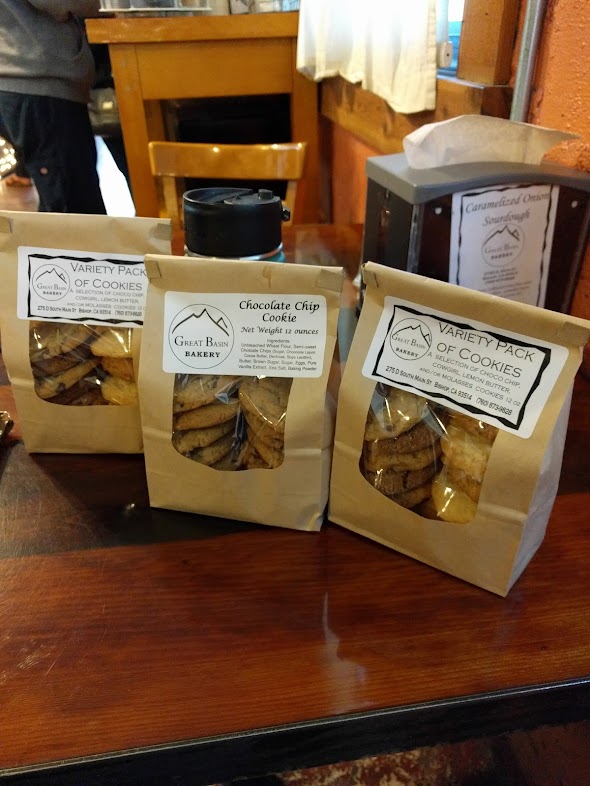 Google photo by Melody Vo
51508 US-395, Lee Vining
For us locals, summer starts and ends with the seasonal opening and closing of Mono Cone. It's an Eastern Sierra tradition to stop for a soft-serve cone or milkshake any time we're in the area, no matter how many people are lined up outside! So, if you're heading North to check out Mono Lake or Yosemite, don't miss the opportunity to try this local favorite.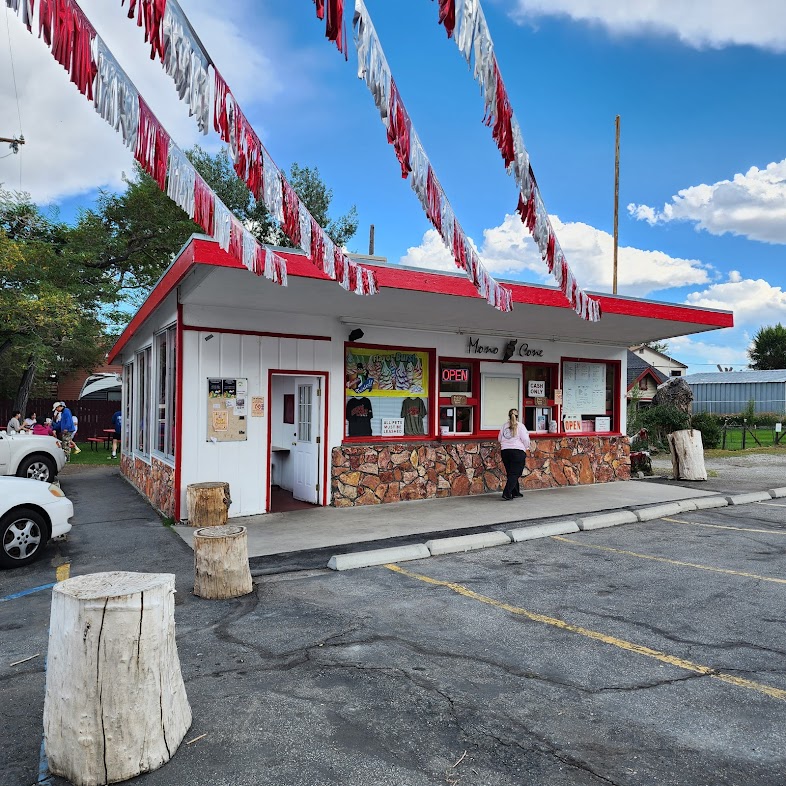 Google photo by Gary Chock
1561 Crowley Lake Drive
If you're not looking for it, it can be easy to drive right by the East Side Bake Shop. That's because it's nestled in a little patch of trees off the 395 between Crowley Lake and Mammoth Lakes. Most people are so excited to be at the end of their road trip that they don't even see it!
But, if you can remember to stop in at this roadside gem on your way in or out of town, you'll see what makes this place so special. From ginger molasses cookies to gluten free blackberry bars to old-fashioned apple pies, their menu is a modern take on your favorite country classic desserts.
Depending on when you visit, you might also be treated to some live music, an art show, or another local community event!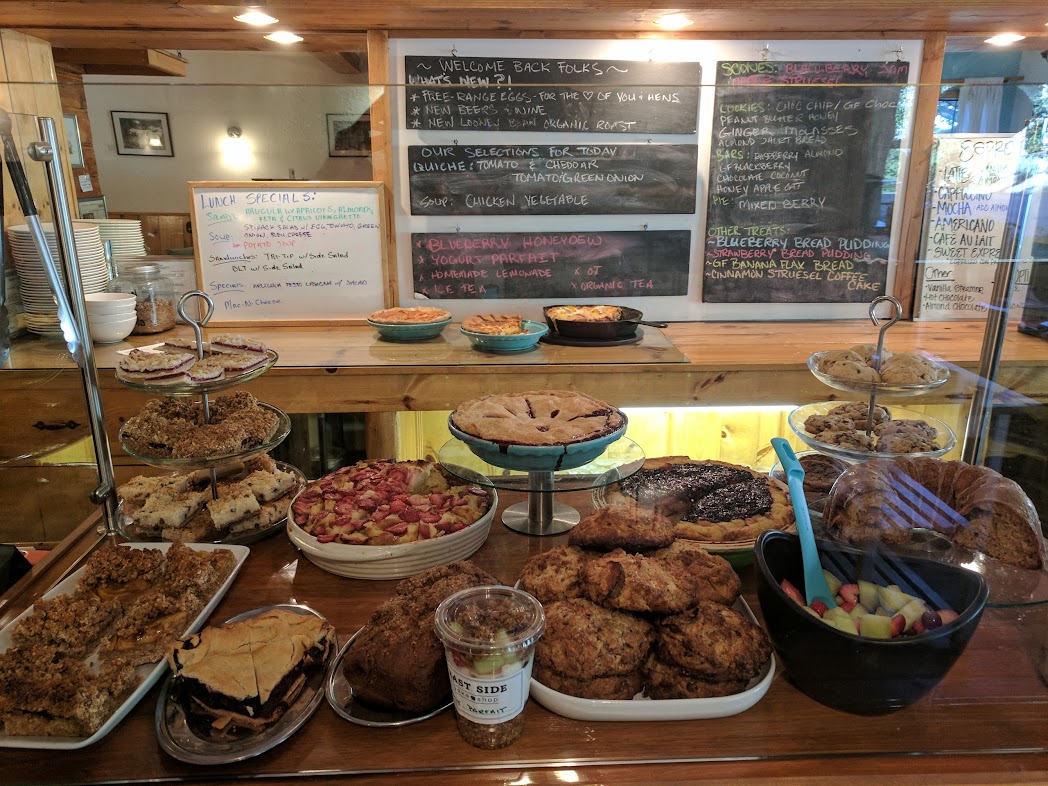 Google photo by Tatiana Chante
Who knew the High Sierra could be so sweet?
There's something so satisfying about topping off a long day of hiking, biking, snowshoeing or skiing with a sweet treat. And the good news is, there are plenty of Mammoth-based restaurants, cafes, and bake shops who are happy to accomodate! Which of these options are your list of must-tries during your next trip to Mammoth Lakes?
No matter which condo you book through Mammoth Mountain Reservations, you'll be just minutes away from the dessert of your dreams!