(760) 934-3300
Get Directions
The Smokeyard BBQ and Chop Shop in Mammoth Lakes offers excellent BBQ, brews, and an outdoor patio with a fire pit. They have great happy hour deals, making this the perfect place for après ski. The decor is modern and warm, with tabletop and booth seating. Whether you're looking to just grab drinks or you want to settle in for a comforting meal, we highly recommend The Smokeyard in Mammoth Lakes. 
What to Eat at The Smokeyard
Safta's Chicken Soup - there's nothing quite like a bowl of hot chicken soup after a day of hitting the slopes. Safta's Chicken Soup has celery, carrots, parsnips, potatoes, onions and fresh herbs. 
BBQ Sampler - The Smokeyard is the king of BBQ, so you'll have to get the sampler and try a little bit of everything they make. Think tri-tips, spare ribs and chicken. 
Salmon - This salmon hits the spot - and who can say no to sweet chili glaze, creamed corn and crispy jalapeno?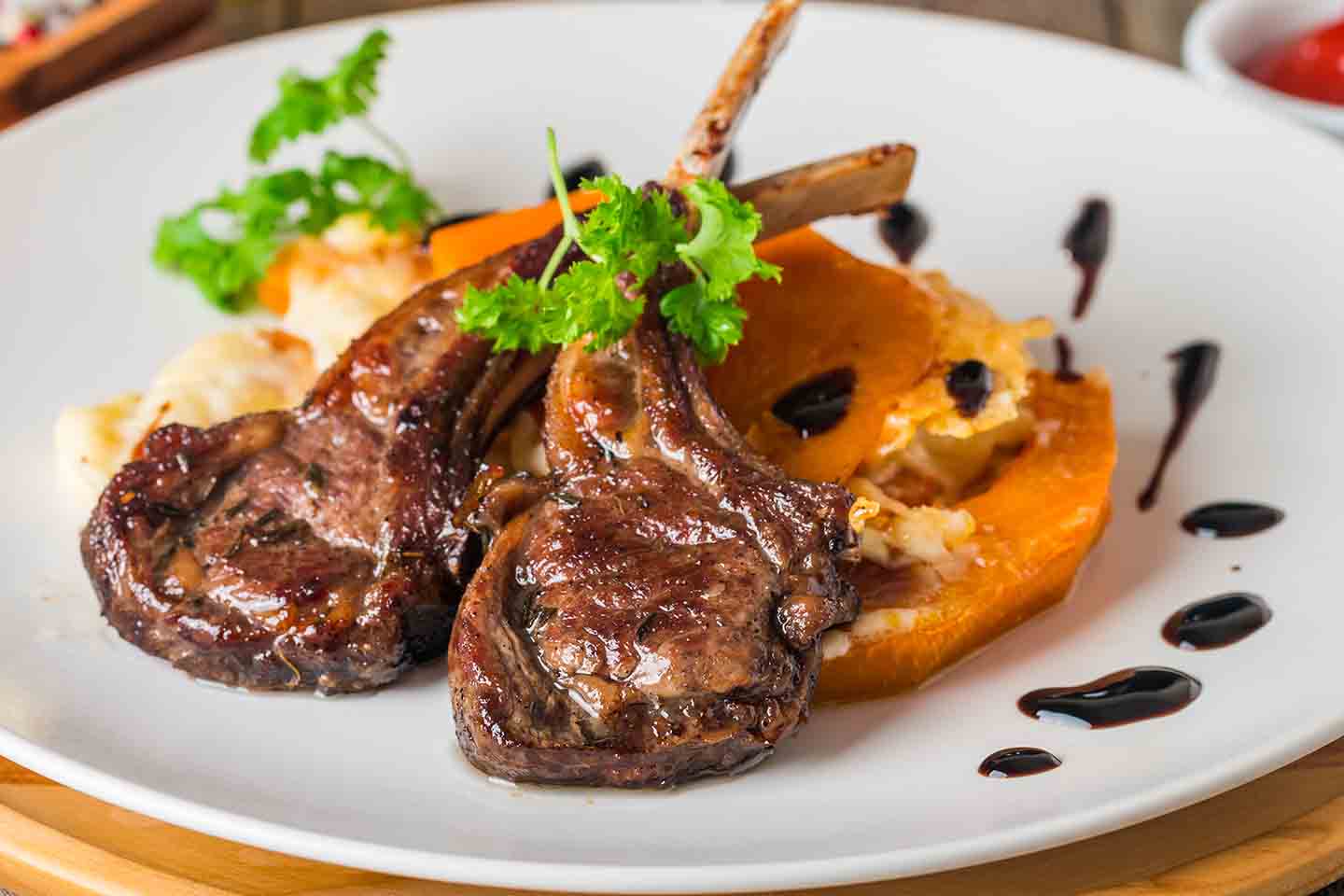 Happy Hour Details
Happy Hour: 4pm - 6pm daily
Apps & Snacks starting at $4
Draft beer starting at $3
Well drinks, wine & bubbly starting at $4
The Smokeyard BBQ Hours
Open Daily, 4pm - 9pm (or later)
Happy Hour Daily, 4pm - 6pm